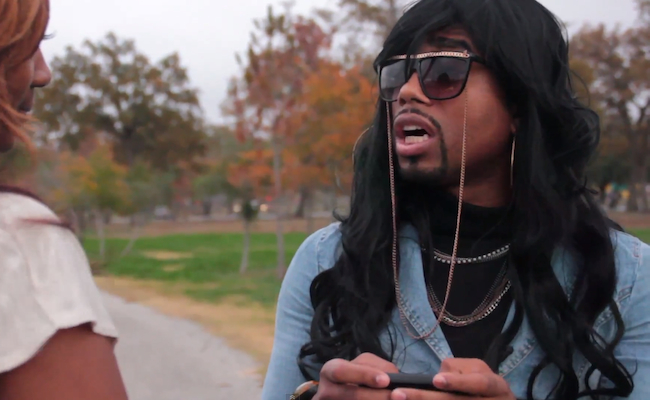 Sh*t People Say—Formula for Success
Sh*t People Say—Formula for Success
Tuesday, May 8, 2012 at Google LA
We've teamed up with the fantastic team at YouTube for an event at Google Los Angeles!
At the end of last year, Toronto-based filmmakers Graydon Sheppard and Kyle Humphrey, along with Juliette Lewis, debuted the first installment of the original web series Sh*t Girls Say, featuring Sheppard in drag reciting the terribly ordinary things girls say in a perfect Kids-in-the-Hall-in-women's-clothes impression.
What followed was a phenomenon.
Nearly 100 Sh*t Girls Say spin-offs, amassing over a quarter of a billion views, have used the formula to stereotype other groups, from large populations like Sh*t New Yorkers Say to the ultra-specific like Sh*t Southern Gay Guys Say—spawning "best of" blog posts and definitive collections.
Join Tubefilter and YouTube at Google Los Angeles as we sit down with the most popular and successful Sh*t People Say creators to find out how they applied the formula to make a video sensation.
Space is extremely limited, so apply to attend right away.
Sh*t People Say—Formula for Success
Tuesday, May 8, 2012 at Google LA
Panelists:
Billy Sorrells
Channel: Billy Sorrells
Sh*t Black Girls Say
10.5+ MM Views
Tripp Crosby & Tyler Stanton
Channel: Tripp and Tyler
Sh*t Nobody Says
7.6+ MM Views
Heidi Niedermeyer & Elena Crevello
Channel: The Trashy Class
Sh*t People Say in LA
1.8+ MM Views
Kelsey Darragh
Channel: Shit Girlfriends Say
Sh*t Girlfriends Say
5.1+ MM Views
Moderator: Drew Baldwin, Tubefilter
Drew is the Founder of Tubefilter and Executive Producer of the Streamy Awards.
Special thanks our Meetup Partner YouTube, Community Sponsors Chill, PlaceVine and SAG New Media, and Media Partners NATPE, the PGA New Media Council, and WGA New Media.