London's annual New Year's Day Parade crowns the capital's festive season.
The 2014 event is the 28th New Year's Day Parade in London and a spectacular way to kick start your new year.
The New Year's Day Parade features more than 10,000 performers representing the London boroughs and countries from across the globe.
Dancers, acrobats, cheerleaders, musicians and performers assemble in the heart of the city for a colourful celebration that combines exuberant contemporary performance with pomp and ceremony.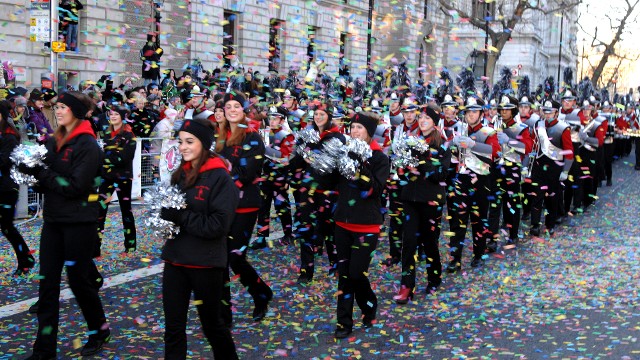 WE WILL ALL BE MEETING @ GRACE BAR BEFORE GOING TO THE PARADE TO ENABLE US KNOW EACH OTHER BETTER (Grace bar is close to piccadilly station). WHEN WE FINISH AT THE PARADE, WE ALL HEAD BACK TO GRACE BAR OR ANOTHER BAR CLOSE BY.