One of the coolest things to do in the summer is checking out Waterfire in Providence.  A couple of Meetup groups will be carpooling down for an evening of adventure while we enjoy this New England pasttime.
Never been to Waterfire? This is a sensory experience beyond compare. See the skyline of Providence, the meandering river, and gondolas snaking around the cauldrons of fire lighting up the water and the sky. Hear the mystical and soothing music specially selected to match the evening's mood.  It's an experience that defies description.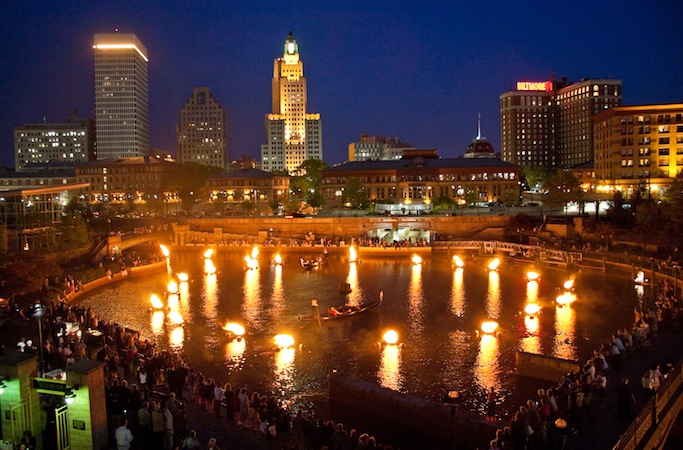 You can come and go at any time, although we'll be meeting up on the steps of the entrance to Providence Place (City Side entrance).  From here, we'll head on out to take in the sights and sounds.  We'll be heading out to the Waterfires around 8:15pm, so try to make it on time! 
Here's the schedule of events this evening: http://waterfire.org/schedule/saturday-august-10th-2013/
HOW TO GET THERE:
No matter your schedule this evening, we strongly recommend carpooling.  I expect that a couple of people will be offering rides -- please let us know if you are driving or need a ride in the comments section below.  Please give yourself extra time for traffic, as it will be bumper-to-bumper once you enter the city.
Here's a list of ways to get to the event, along with directions: http://waterfire.org/visit/parking-and-directions/