Hello friends,
Much news to report as we settle in to 2012.
First, my new book, The Art of Fermentation has been completed and is in production, due out from Chelsea Green Publishing in June. This is not simply a revised edition of Wild Fermentation. The Art of Fermentation is an entirely new book, far more in-depth, covering many more topics, and informed by a decade more fermentation experience, vastly enhanced by having talked to and corresponded with many of you about your experiences. I am excited to be sharing this and will keep you posted.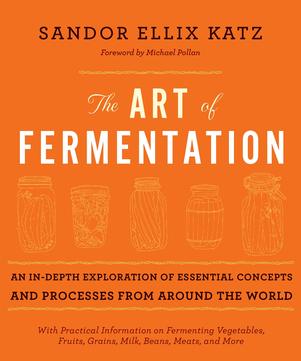 Another exciting development is that my fermentation school will be moving to Walnut Ridge, an old homestead with an 1840s log cabin, next door to my longtime home.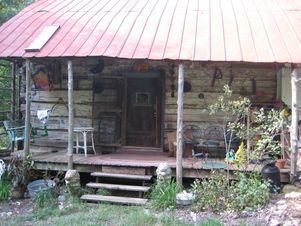 Eventually, I will teach workshops and host apprentices here at Walnut Ridge, but first, the cabin is in need of much overhaul and rehabilitation. I am looking for a small group of people to work on it with me (and friends) this coming summer.
Homestead Restoration and Fermentation: A Four-week Residency
June 8-July 5, 2012
Woodbury, TN
The idea is that over four weeks, with just a little of our time, we can start and see through to completion many different ferments; while spending the bulk of our time together restoring this beautiful homestead. Highest priority will go to people already experienced with skills such as carpentry, masonry, and plumbing, but there is also space for people with a desire to learn by doing. If anyone with skills to share wishes to help on this project but is not available for those dates, please be in touch and maybe we can work out another time for you to come visit and help.
In addition to this, in the coming months I will be teaching and speaking near and far:
Please help spread the word by reposting this or forwarding it to people you think might be interested.
Keep fermenting, keep sharing skills and good food, and best wishes for the new year.
Sandor
Sandor Ellix Katz aka sandorkraut
Cultural Revivalist
www.wildfermentation.com

Author of
The Art of Fermentation
(2012),
The Revolution Will Not Be Microwaved (2006), and Wild Fermentation (2003)