You are warmly invited to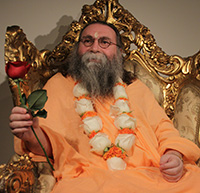 Valentine's Day
&
Vasant Panchami
Silent Meditation
With Prabhuji
This special celebration of divine love and wisdom will be blessed by the divine silence presence of Prabhuji, H.H. Avadhuta Sri Ramakrishnananda Babaji Maharaj, an enlightened master for whom divine love and wisdom are a direct experience and profound realization.
The event will also include puja for Saraswati Devi, the Goddess of wisdom and art, a sitar performance and the recitation of love poems to the Divine.
Thursday, Feb 14, 2013
8pm
Vishwa Dharma Yoga Center of Astoria, Queens, NYC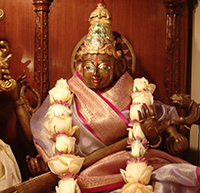 The event will be streamed live for those seeking the blessings of Prabhuji's presence but are unable to physically be in New York City. Please monitor our website's homepage and Prabhuji's Facebook page, where we will announce further details.
Support the event:
Suggested participating donation: $11
We look forward to seeing you there!
Contact information:
Address:[masked]th St. Astoria, NY. 11105
Website: Prabhuji.net
Phone:[masked]
Email: [masked]