"Only the peace of love can infect our hearts and impel us to desire good for our neighbor. Only love can unite all the people of the earth..." ~ Prabhuji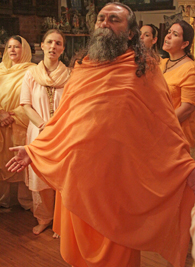 Celebrate New Year's Eve with Prabhuji
Join Prabhuji for a spiritual New Year's celebration at the Vishwa Dharma Yoga Center!
Bring 2012 to an end and welcome 2013 in the divine presence of an enlightened spiritual master, with a Ganesh Puja to the Lord of auspicious beginnings, ecstatic kirtan, guided meditation, and Shanti mantras, prayers of peace for all.
May the New Year Be One of Peace and Love.
Monday, December 31, 2012, at 9:30 pm Vishwa Dharma Yoga Center Astoria, Queens, NY
Also this evening:
discourse
pranayama and japa practices
and guided Sakshi meditation
You are warmly invited to this auspicious event.
Suggested participation donation: $21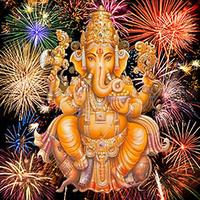 If you have a personal deity of Lord Ganesh, you are invited to bring him along with you, or purchase one at the temple's shop, where they will be available at a special holiday discount. The pujaris will perform individual abhishekam (Vedic bathing ceremony) for a small donation of $51.
Location: >Vishwa Dharma Yoga Center Astoria
Phone: 1(888)[masked]
Address:[masked]th Street, Astoria, NY 11105