Old Salem, NC Hike & More!!!
Lunch @ the tavern in old salem
Built in 1816 as an annex to the historic 1784 Tavern in Salem, NC.
This family operated restaurant features dishes inspired by the Moravian.
Hike @ Salem Lake!! Beautiful place to hike.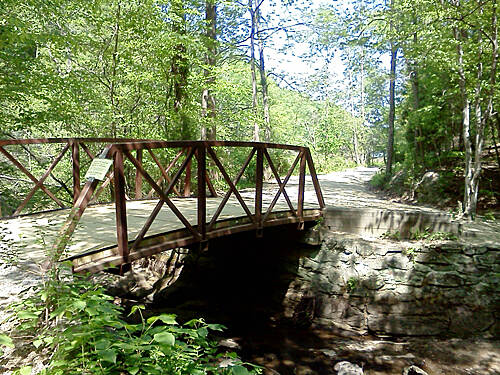 Description
• Length: 7 miles
• Trail end points: Salem Lake Park to Salem Lake Park
• Trail surfaces: Cinder, Dirt, Gravel, Sand
• Trail category: Greenway/Non-RT (Some hills, great hike)
• TrailLink ID:[masked]
Nice, shady rest area along the trail
I think the town will be really beautiful, been there many times. So bring your cameras and get set to enjoy this step back in time. Moravians began in Europe - it was quite interesting story about the town. I have not hike at the lake, one of our member told me it's a great hike.
Salem Lake Trail runs nearly 7 miles, circling Salem Lake at the park of the same name in the city of Winston-Salem. Near downtown, the park offers a 365-acre lake and the trail provides scenic lake views. The surface is dirt, sand, gravel and rock dust. You can also connect to the Salem Lake Greenway at the fishing station on the lake's west end, and take the greenway all the way to the mall on Peters Creek Parkway.
Parking and Trail Access
The Salem Lake Trail is found at Salem Lake Park, 1001 Salem Lake Road.
After hiking at Salem Lake we can go over to Old Salem Village for lunch and tour the Old Salem Cobblestone Farmers Market and Garden History & Restoration so much to see..
http://www.oldsalem.org/farmersmarket.html
http://www.oldsalem.org/directions.html
Driving Times, Old Salem, 90 minutes from Charlotte