I've updated this Meetup. For more details, see the full listing:
http://www.meetup.com/AlamoRunningBuddies/events/98916832/
­
When
: Friday, May 24, 2013 7:00 PM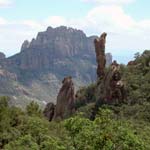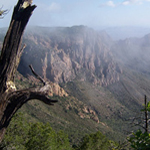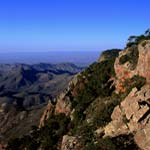 Where
: Big Bend National Park
P.O. Box 129
Big Bend National Park, TX 79834
432-477-2251
It is an 8 hour drive.  We can plan to caravan depending on people's schedules.
We will do some trail running.  If you don't want to run you can always have a great time hiking and taking pictures.
Motel rooms and a few cottages are available.  If you want this option please make your own reservations.
I am reserving a site at the group campsite at the Chisos Basin Group Campground.  This is tent camping.  There is a bathroom with sinks and toilets - no showers.  If you want a place at the group campsite please indicate so when you RSVP.
It helps to look at a park map and become familiar with the different parts of the park and the amenities available.  Coin operated showers are available at Rio Grand Village (this is a long drive from the Chisos Basin.  The restaurant, hotel, and the trailheads into the mountains are at the Chisos Basin.
It will probably be hot and dry but can get cool at night in the mountains.  Weather can vary drastically here and you should follow the weather and be prepared accordingly.
This is a fantastic place to visit and run.  If you love outdoors wilderness scenery you will fall in love with Big Bend.
You can always get in touch with me through my
group profile
on Meetup.