Dancing4fun presents..
3rd Annual New Year's Eve Dance Party
Monday December 31st, 2012

@ G.A.B.B.A - Great American Burger Boutique & Ale - Duluth Ga
Shops @ Berkeley Lake Shopping Center near Hwy 285 on Peachtree Ind blvd

Plenty of Parking & lots of room to Dance!!



-- Free Parking
-- chance to win a Flat Screen TV and other prizes
-- Appetizer Buffet from 8pm - 10:30pm
-- Salsa lesson @ 9pm
-- New Year Peach drop Countdown + Champagne toast @ Midnight!


If you are looking for a fun and affordable New Year's Eve party close to home. Look no more.. :-) Avoid the traffic and crazy Atlanta crowd this New Year's Eve.
Come join us at G.A.B.B.A - "Great American Burger Boutique & Ale", conveniently located in Norcross Ga, off of Peachtree Insdustrial blvd, for a fun night of dancing.








We will be playing a variety of music from across the decade. A little Michael Jackson, or an Elvis Presley hit so you can get your blue suede shoes grooving to some high energy 70s and 80s dance hit. Perhaps we will play the Wobble or the Electric slide, or just a quick tune to get all the "Pretty Ladies" on the dance floor! :-)
In addition we will also be playing Salsa, Bachata & Merengue!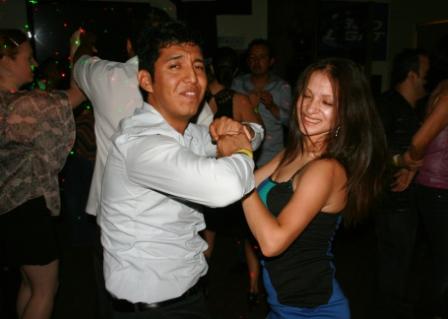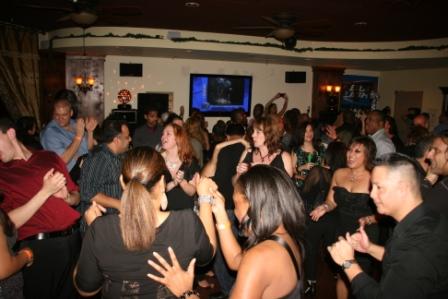 Arrive early & enjoy a complementary appetizer buffet @ 8pm - 10:30pm. After the much anticipated Champagne toast at Midnight to welcome in the New Year, stay and dance the night away till 3am, and get a chance to win a Flat screen TV and more.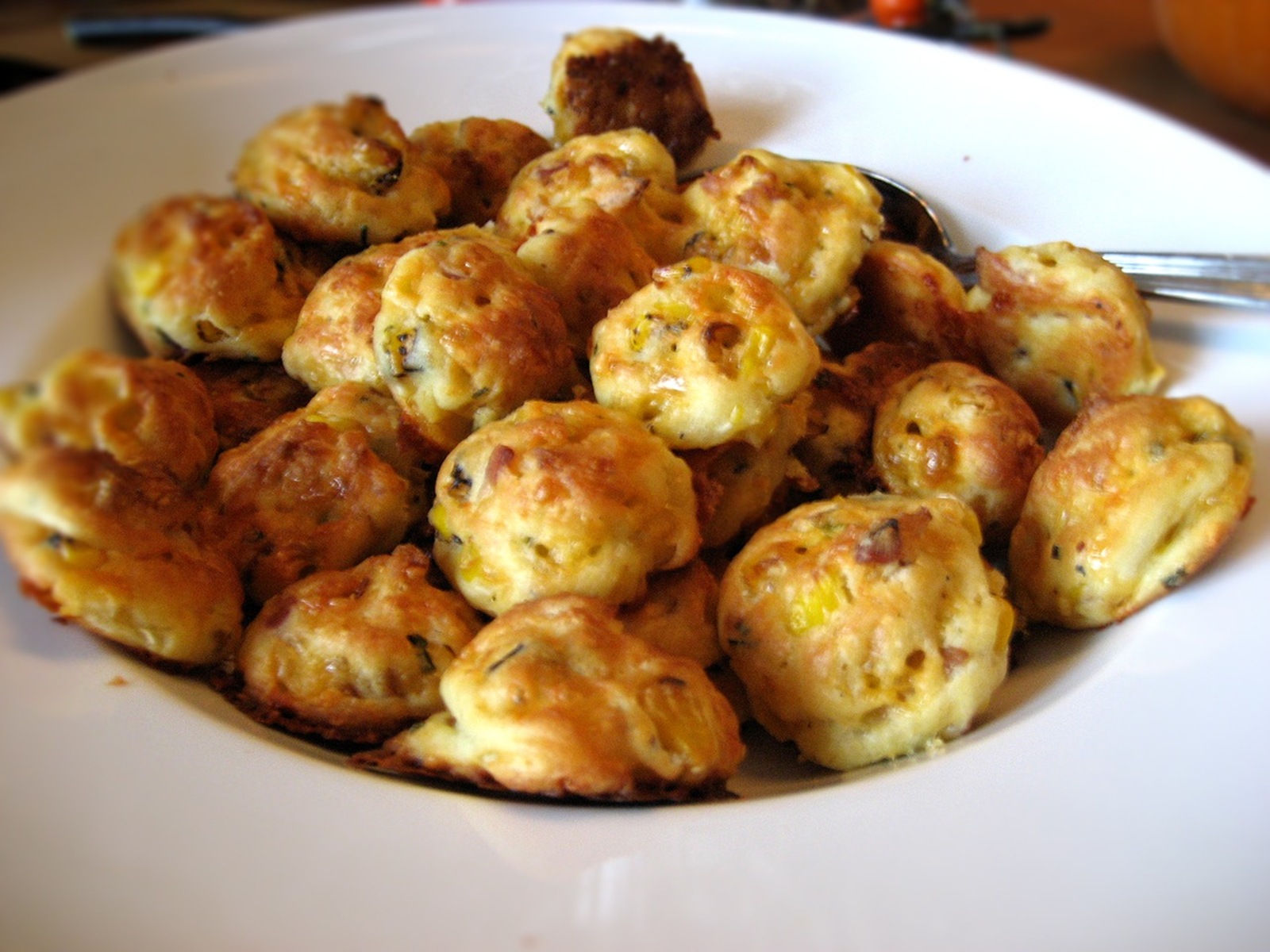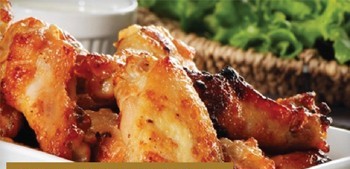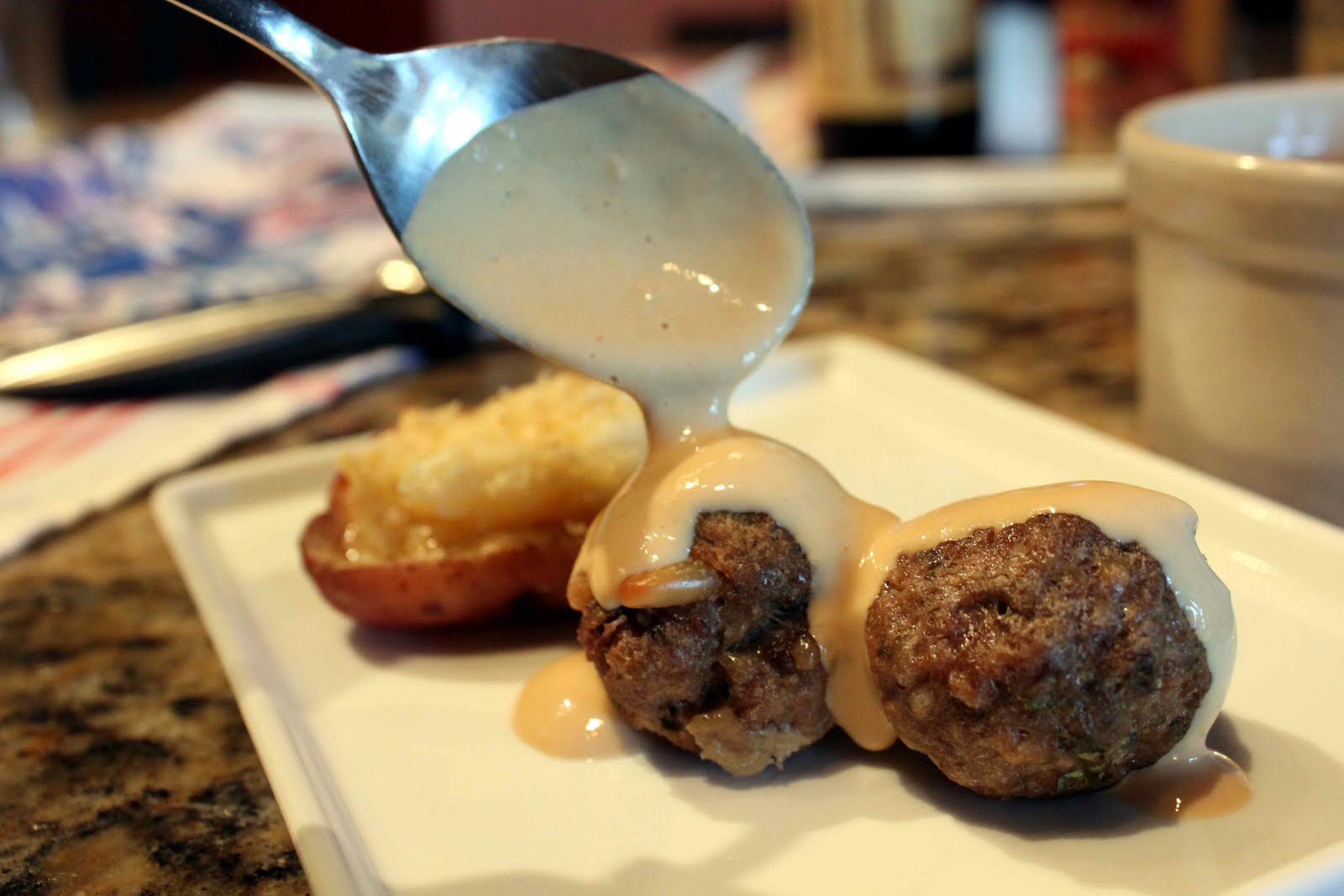 although we will have a mix of Singles & couples. We are expecting lots of Singles to come out. I have no doubt you will feel welcome and enjoy being around a fun & friendly
crowd.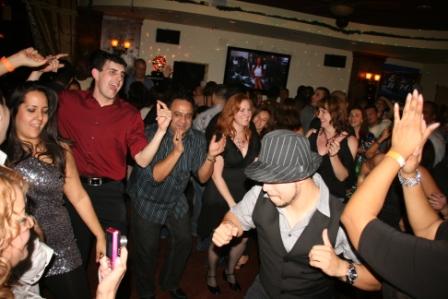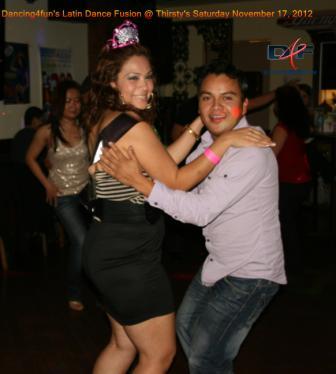 Bring your appetite along with your dance shoes, because the kitchen will be open late. G.A.B.B.A will have a special New Year's Eve menu, and a fully stocked bar with all your favorite alcoholic and non-alcoholic beverages.

It's going to be a fun New Year's Eve party with the Dancing4fun friends and family. Just an FYI folks.. we have had a few couples who met at our previous NYE party and are now Happily Married!
Just saying.. :-)


New Year's Eve Party Location: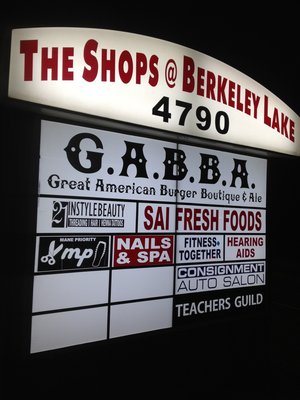 G.A.B.B.A -- Great American Burger Boutique & Ale
(Shops @ Berkeley Lake )
4790 Peachtree Ind Blvd
Norcross, GA 30071 [masked] - questions about event
(678)[masked] - directions only
http://gabbaup.com
-- Near Berkeley Lake area ---

Time:
8pm - 10:30pm -- Appetizer Buffet
9pm - 10pm dance lesson
Champayne Toast @ Midnight
Dancing till 3am


Cover Charge:
$25/person - advanced purchase by Friday Dec 27, 2012
$30/person @ door -

To purchase in advance you can also purchase the ticket on:
http://newyearsevepartyatlanta.eventbrite.com/#

So just to sum it up.. Celebrate New Year's Eve with us.

What is included with the cover charge?
-- Free and secure parking
-- one Raffle ticket to get a chance to win a Flat Screen TV and other prizes
-- Appetizer Buffet from 8pm - 10:30pm
-- Salsa lesson @ 9pm
-- Champayne toast @ Midnight
-- Party till 3am Drinks and food are also available for purchase



For more information and questions?

Sean-Christopher
[masked]
www.Dancing4Fun.com
http://www.meetup.com/dancing4fun/
http://www.LatinDancing4Fun.com
http://www.dancing4fun.com/class_schedule.html


https://www.facebook.com/pages/Dancing4Fun-Studios/360753724018938
https://www.facebook.com/swingdancegwinnett
http://latindancingingwinnett.eventbrite.com/



Sexy Latin Nights Gwinnett
Latin Night Gwinnett
Latin dancing gwinnett
salsa night lawrenceville ga
dance bachata lilburn ga
latin dancing atlanta ga
dance bachata lilburn ga
Latin club gwinnett
Latin night atlanta ga
lawrenceville Ga latin dancing
salsa bachata dance duluth ga
Latin Dance Atlanta
dance Bachata Atlanta
international Latin Night Atlanta
dance latin suwanee ga
dance latin atlanta
dance latin gwinnett
bachata atlanta
atlanta bachata
Latin dancing snellville ga
latin dancing near buford ga
salsa dancing buford ga
Latin club atlanta
bachata club atlanta
latin dance duluth ga
salsa Atlanta
international Latin Night Gwinnett
Salsa Gwinnett
Salsa Dancing Gwinnett
dancing near snellville ga
Latin dance near dacula ga
Latin dancing at Thirsty's bar and grill
latin dancing norcross ga
salsa dancing Atlanta
http://www.latindancing4fun.com/
Latin Nights Saturdays
latin dancing Gwinnett
Salsa lesson Atlanta
salsa lessons Gwinnett
Latin dancing lawrenceville ga
latin dancing near suwanee ga
suwanee Ga dinner and dance
latin dance classes Atlanta
bachata lesson gwinnett
latin dance bachata duluth ga
atlanta Bachata
salsa lessons lilburn ga
salsa class near snellville ga
Salsa Gwinnett
latin dance atlanta
atlanta Salsa
salsa Atlanta
dinner and dance suwanee ga
Latin dancing Gwinnett Facebook
New Year's eve Latin dance party gwinnett
New year's eve party Atlanta Ga
New Year's eve atlanta ga
Atlanta ga New Year's eve party
Atlanta New year's eve party
New Year's eve party nera alpharetta ga
decatur ga new year's eve party
new year's eve party near john's creek
latin dancing new year's eve gwinnett
new year's eve latin dance gwinnett
atlanta new year's eve party
Lawrenceville New year's eve party
latin dancing new year's eve suwanee ga
suwanee ga new year's eve party
new year's eve party lilburn ga
new year's eve norcross ga
latin Night New year's eve Atlanta ga
Salsa Night New Year's party
dance Latin New year's eve
New year's eve event Atlanta ga
New year's eve dance party
new year's eve event atlanta ga
atlanta ga new year's eve
new year's eve gwinnett
New years eve party snellville ga
new years eve party athens ga
new years eve party norcross ga
norcross ga new years eve party
latin night new years eve norcross ga
berkeley lake norcross Ga New years eve
latin night new years even snellville ga
new years eve berkeley Lake norcross ga
dinner and dancing new years eve Atlanta ga
dinner & dancing new years eve gwinnett
new years eve dinner dance atlanta ga
new years eve dinner dance gwinnett
dinner & latin dancing new years eve party Gwinnett
dinner dancing NYE party atlanta ga
lawrenceville ga dinner dance new years eve
http://newyearsevepartyatlanta.eventbrite.com/
Monday Dec 31, 2012 - New Year's Eve
New Year's eve Latin dance party gwinnett
New year's eve party Atlanta Ga
New Year's eve atlanta ga
Atlanta ga New Year's eve party
Atlanta New year's eve party
New Year's eve party nera alpharetta ga
decatur ga new year's eve party
new year's eve party near john's creek
latin dancing new year's eve gwinnett
new year's eve latin dance gwinnett
atlanta new year's eve party
Lawrenceville New year's eve party
latin dancing new year's eve suwanee ga
suwanee ga new year's eve party
new year's eve party lilburn ga
new year's eve norcross ga
latin Night New year's eve Atlanta ga
Salsa Night New Year's party
dance Latin New year's eve
New year's eve event Atlanta ga
New year's eve dance party
new year's eve event atlanta ga
atlanta ga new year's eve
new year's eve gwinnett
New years eve party snellville ga
new years eve party athens ga
new years eve party norcross ga
norcross ga new years eve party
latin night new years eve norcross ga
berkeley lake norcross Ga New years eve
latin night new years even snellville ga
new years eve berkeley Lake norcross ga
dinner and dancing new years eve Atlanta ga
dinner & dancing new years eve gwinnett
new years eve dinner dance atlanta ga
new years eve dinner dance gwinnett
dinner & latin dancing new years eve party Gwinnett
dinner dancing NYE party atlanta ga
lawrenceville ga dinner dance new years eve
https://www.facebook.com/events/383667258383541/
new years eve facebook
New Year's eve Latin dance party gwinnett
New year's eve party Atlanta Ga
New Year's eve atlanta ga
Atlanta ga New Year's eve party
Atlanta New year's eve party
New Year's eve party nera alpharetta ga
decatur ga new year's eve party
new year's eve party near john's creek
latin dancing new year's eve gwinnett
new year's eve latin dance gwinnett
atlanta new year's eve party
Lawrenceville New year's eve party
latin dancing new year's eve suwanee ga
suwanee ga new year's eve party
new year's eve party lilburn ga
new year's eve norcross ga
latin Night New year's eve Atlanta ga
Salsa Night New Year's party
dance Latin New year's eve
New year's eve event Atlanta ga
New year's eve dance party
new year's eve event atlanta ga
atlanta ga new year's eve
new year's eve gwinnett
New years eve party snellville ga
new years eve party athens ga
new years eve party norcross ga
norcross ga new years eve party
latin night new years eve norcross ga
berkeley lake norcross Ga New years eve
latin night new years even snellville ga
new years eve berkeley Lake norcross ga
dinner and dancing new years eve Atlanta ga
dinner & dancing new years eve gwinnett
new years eve dinner dance atlanta ga
new years eve dinner dance gwinnett
dinner & latin dancing new years eve party Gwinnett
dinner dancing NYE party atlanta ga
lawrenceville ga dinner dance new years eve
http://www.meetup.com/dancing4fun/events/92147282/
New Year's Eve party - Dec 31st 2012



Sexy Latin Nights Gwinnett
Latin Night Gwinnett
Latin dancing gwinnett
salsa night lawrenceville ga
dance bachata lilburn ga
latin dancing atlanta ga
dance bachata lilburn ga
Latin club gwinnett
Latin night atlanta ga
lawrenceville Ga latin dancing
salsa bachata dance duluth ga
Latin Dance Atlanta
dance Bachata Atlanta
international Latin Night Atlanta
dance latin suwanee ga
dance latin atlanta
dance latin gwinnett
bachata atlanta
atlanta bachata
Latin dancing snellville ga
latin dancing near buford ga
salsa dancing buford ga
Latin club atlanta
bachata club atlanta
latin dance duluth ga
salsa Atlanta
international Latin Night Gwinnett
Salsa Gwinnett
Salsa Dancing Gwinnett
dancing near snellville ga
Latin dance near dacula ga
Latin dancing at Thirsty's bar and grill
latin dancing norcross ga
salsa dancing Atlanta
http://www.meetup.com/dancing4fun/events/92979782/
Saturday January 12, 2012 - 4hr bootcamp
Wedding First Dance Choreography
Atlanta Wedding DJ
Corporate Wedding party DJ
Memorable Weddings First Dance Atlanta
Salsa dance lessons Atlanta Ga
Bachata classes Atlanta
Dance classes Lawrenceville Ga
Latin Dance Instructor lawrenceville Ga
Dance lesson lilburn
dance lessons Buford Ga
dance lessons Norcross Ga
Salsa dance instructor Atlanta Ga
Salsa Dance class Atlanta Ga
atlanta Salsa lessons
dance classes lawrenceville ga
Latin dance parties
salsa lesson duluth ga
latin dance lesson suwanee ga
salsa latin dance class duluth ga
latin dance class norcross ga
Salsa Atlanta
Latin dancing Atlanta Ga
Salsa Dancing atlanta ga
dance Salsa atlanta ga
Latin dancing Atlanta Ga
Latin Night Atlanta Ga
Salsa Dancing atlanta ga
dance Salsa atlanta ga
salsa Dance class Alpharetta ga
latin dance alpharetta Ga
Atlanta Salsa
salsa lessons gwinnett
Salsa gwinnett
latin dance gwinnett
salsa lessons gwinnett
Salsa gwinnett
latin dance gwinnett
Latin club Gwinnett
Latin club in gwinnett
latin dancing gwinnett
https://www.facebook.com/groups/Dancing4funDinnerDancing/
http://bachatafusionatlanta.eventbrite.com/
http://salsabootcampatlanta.eventbrite.com/
http://www.atlantasalsabootcamp.com/
http://www.atlantabachatabootcamp.com/
http://www.latindancebootcamp.com/
Atlanta Bachata Fest
Bachata
Bachata