GET TICKETS HERE:
http://achocolateloveaffair.eventbrite.com/

For the Love of Chocolate....
You are cordially invited to
Celebrate Your Love for the Food of the Gods at
The Bay Area Raw
Valentine's Celebration
A Chocolate Love Affair
4:30PM Chocolate Ceremony
by Nathaniel Sol Finkelstein
Cacao Yogi
Annika Mongan Ostara Chocolate
3 Decadent and Healthy Chocolate Valentine Recipe Demos by 3 Local Celebrity Raw Chefs and Chocolatiers
5:30PM* Aphrodisiac Chocolate Salty Balls *
Prepared LIVE by Vanessa Barg aka. Chocolate Girl
Owner of Gnosis Chocolate, Inc.
http://www.gnosischocolate.com/
6:30PM*  Longevity Bliss Chocolate Tonic Elixir *
Prepared LIVE by Steve Adler aka. Sacred Steve
Owner of Sacred Chocolate, LLC
http://www.sacredchocolate.com/
7:30PM* Lovers Unite Ice Cream Delight
with Sweet Chocolate Love Sauce *
Prepared LIVE by Bethanne Wanamaker aka. Edible Goddess
Owner of Edible Goddess
Exclusive Valentine's Gift Fair with Artisan Chocolate Treats, Samples and Gifts for Sale from Local Vendors
* Lydias Lovin' Foods, CocaoYogi, Sacred Chocolate, Gnosis Chocolate, Edible Goddess, Longevity Power, Ostara Chocolate....and more*

Gourmet Dinner and Treats Available Alla Carte
prepared by Local Raw Vegan Chef Raw Daddy

Vitality Elixir Bar
by Bethanne Wanamaker aka. Edible Goddess
& Christian Bates, Founder of Longevity Power

Aphrodisiac Altar of Delicious Chocolate Lusciousness with Chocolate Fountain
by Sherry Huggi-Ma
Sweet Valentine Crafts Kids Corner

Delicious Beats with RAW DJ Neptune.....

Sunday February 10th from 4pm to 9pm at the Lovely Cloud 9 Event Space *[masked]th Street in Berkeley CA.
All Access Tickets are $20 advance purchase $25 at the door and include all 3 Live Chef Demos and Chocolate Ceremony with Tasting.
General Admission Tickets are $5 advance $10 at door...
GET TICKETS HERE:
http://achocolateloveaffair.eventbrite.com/


See who is going on FACEBOOK
Special Thank You to our Vendors and Sponsors...

This Event is Produce by Bay Area Raw Join The FaceBook Group Here: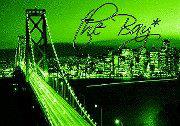 Thanks to all the Bay Area meet up groups who are sponsoring  this event:
Revolutionary Raw Conscious Cuisine
San Francisco Natural Health and Organic w Food
Marin Raw Food and Vibrant Health
Go Raw Vegan: Events & Potlucks
Bay Area Spring Water, Wild Food and Vitality Meet UP