Bayou City Outdoors Kayak Polo & Rolling Practice - in one!
August 16, 2013 - 8:00 PM – 10:00 PM
CLCCA Kermet H. Applewhite Sports and Recreation Center
16511 Diana Lane
Houston , TX  77062
Two awesome events in one evening!!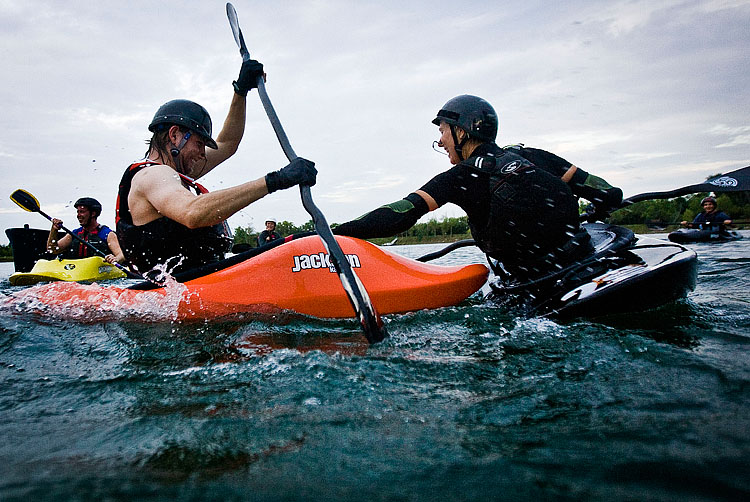 Want to practice that kayak roll? Don't know what a kayak roll is and want to learn how? We have lots of kayakers who are always looking for guinea pigs (whoops, we mean students) who want a little help. We will be practicing our rolls from 8:00 to 8:30 while we get the Polo court set up. @ 8:30...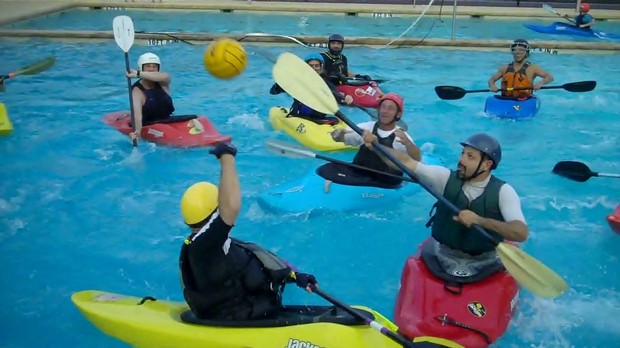 Houston Kayak Polo (aka: Water Hockey)
Haven't played before? Great ready to have an incredibly fun time. We chase the ball, try and make goals, paddle around and in general just crack up.
See the what the Chron has to say about Kayak Polo and BCO:
http://www.patrickfallonphoto.com/2011/07/15/intern-diary-houston-chronicle-%E2%80%93-kayak-polo/
If you can't get there at 8:00 don't worry, just get there when you can.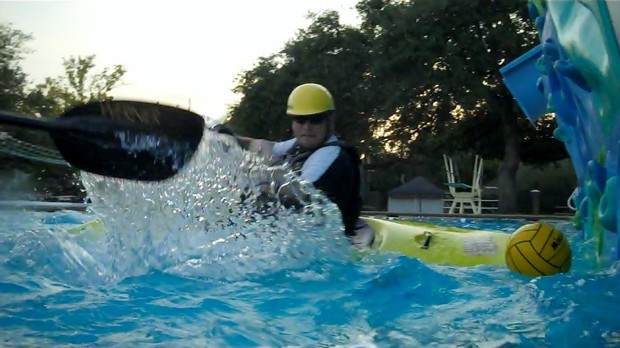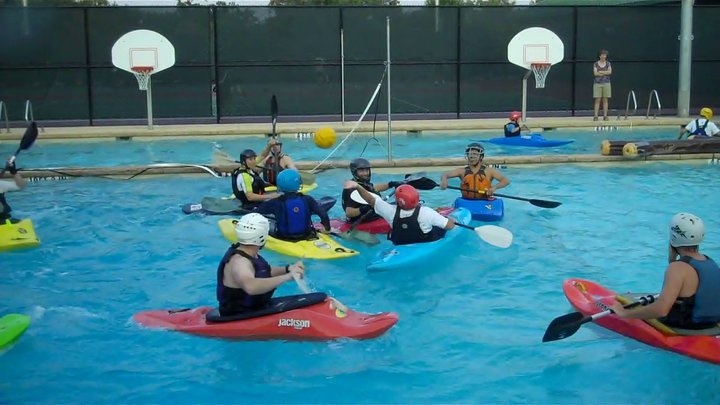 **Important Insurance Info**
We must carry insurance to play at this pool (we might have a reputation) - we are being insured by the awesome American Canoe Association. IF you are an ACA Member bring your card - it is free for ACA members. If you are not an ACA member bring $5 cash - that is the cost of your insurance.
  ***
Don't forget - If you can arrive at 8:00 pm there will be rolling practice as a warm-up exercise before the game! Don't hurry away when you finish because afterwards we will grab a beer at BJ's Brewery. Please pre-register on the website so we know if we need to bring gear for you. We are happy to provide a boat and kayak gear. This event is $13 for BCO members and $18 for non-members. Please bring $5 cash for insurance if you are not an ACA member.
RSVP at http://www.BayouCityOutdoors.com or call[masked] Please let us know if you do not have a boat or gear and we will try and get some for you.