We invite you to join us for a FREE Social Media and Email Marketing seminar at Walnut Creek City Hall on Monday! from 5pm to 7pm. Presented by David Mitroff, Ph.D. and hosted by the Contra Costa Small Business Development Center (SBDC).
Date & time: Monday, 12/10/2012 - 5:00pm - 7:00pm
Location: Walnut Creek City Hall, 1666 N. Main St.
Online registration on the SBDC website: Register for this event
In this free workshop, participants will learn how to find and keep customers using Social Media, Productivity Tools, and Email Marketing. We will cover Social Media sites like Facebook, YouTube, Twitter and Pinterest, along with productivity tools including Evernote.
This event is FREE with an RSVP. RSVP NOW so we can add you to the guest list!
At this point you have all the information you need...
... However if you want even MORE information feel free to keep reading
Who will be there?

Professionals who want to socialize, Entrepreneurs, business owners, attorneys, bankers, real estate developers, physicians, technology gurus, sales and marketing experts and other professionals, along with others to socialize and meet new people.
How many people show up?
Our events have at least 45 people, up to 400 people depending on the venue. This particular event typically has around 50 people attend.
About Piedmont Avenue Consulting:
Piedmont Avenue Consulting is a San Francisco Bay Area based business development and marketing consulting firm who creates brand awareness, strengthens customer loyalty, and increases lead generation by leveraging new technologies and streamlining business processes.
About Walnut Creek Events: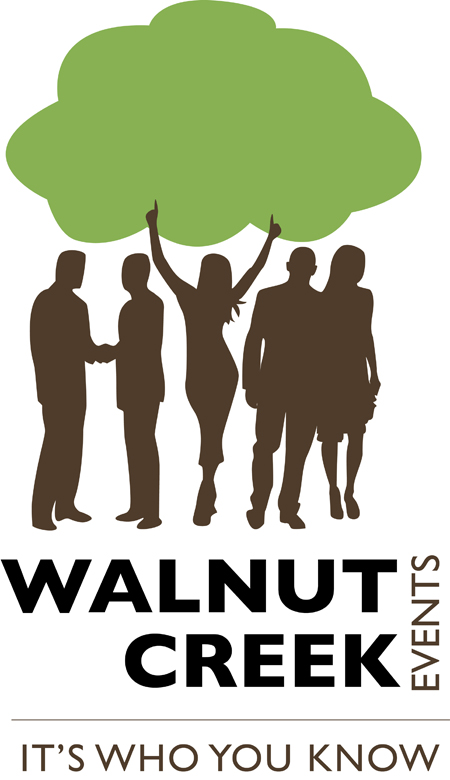 Walnut Creek Events are perfect for San Francisco East Bay professionals who want to connect with other professionals. Make new business and personal connections, build your network, find new clients, and identify business opportunities.
We make networking easy by having greeters at the door to not only welcome you - they introduce you to others, along with having events in elegant environments that makes it fun to connect with others.
Walnut Creek Events (WalnutCreekEvents.com) produces and promotes upcoming Walnut Creek Networking, Social Mixers and Business events in or around Walnut Creek.
We invite you to join us!

Our Eventbrite Profile Page is located at http://walnutcreekevents.eventbrite.com
About The Organizer:
David Mitroff, Ph.D. is a Connector, Master Networker and Entrepreneur. David is the Founder and Chief Consultant of Piedmont Avenue Consulting (www.PiedmontAve.com) a San Francisco Bay Area based business development and marketing consulting firm. David and his team work with clients across numerous markets and sizes to create brand awareness, strengthen customer loyalty and streamline business processes. David is an active member, on the executive board, or advisory committees for several organizations. He continually collaborates with several consultant groups, merchant associations, and charities to best serve the community.
David founded Walnut Creek Events (www.WalnutCreekEvents.com) to better serve his San Francisco East Bay clients by producing and promoting high level networking, social mixers and business events in or around Walnut Creek that can bring attention to East Bay businesses and create new connections.
Want to Volunteer?
We are looking for volunteers to help out at our events. Please introduce yourself to us or email [masked] and let us know how you would like to volunteer and we can then better determine if their is a good fit.

Greeters

Photographers

Social Media Promoters

Want to be a Sponsor?
Advertise and promote your business to our huge audience across emails, at events, and on our website and social media sites. Please contact us to learn more and to determine if their is a good fit.

Gifts and Donations

Raffle Items

Food and Drinks


Event Space Sponsor
Fine Print:
The information provided by these workshops is intended for informational purposes only and accuracy is not guaranteed. The workshops are not intended to offer specific marketing, legal or financial advice. Each small business is unique, please consult with qualified professionals to discuss your situation.
Some of our events are photographed for our Websites and Social Media sites. By attending our event, you give us permission to take photographs and use the images. All participants at our events are beautiful people and are subject to be photographed and used to promote future events.