Important: Participants will be manually selected for this trip. As such, take your time to read the description and understand what is required of you to be on this trip; order on the waitlist has limited significance. I will be selecting people based on their commitment to the trip as well as past hiking experience.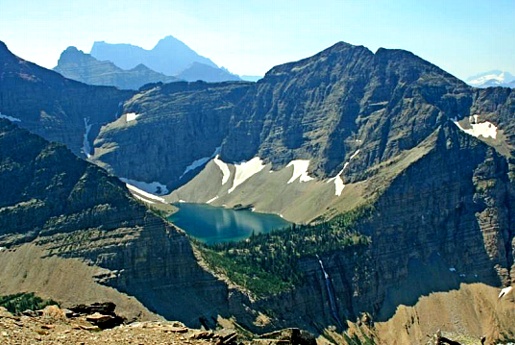 Day 1 - D5:Crypt Lake
Day 2 - D3: Bertha Lake
People: 6-8 people (if you have your own accommodation in Waterton and I only have 6 campers, I can take 2 hikers for either/both hikes – email me if you would like to know more)
Where: Waterton National Park (Park pass required)
When: July 26 (afternoon) – July 28
Non-refundable Cost: $32.90 per tent or $16.45 per person if sharing tent
($27.40 per night per site plus $11 reservation fee per site, total of $65.80 per site for  the two nights. Since we can put up two tents per site, the cost per tent is $32.90) 
About camping
I have reserved and paid for two campsites side-by-side accommodating two tents each at the Town Centre campground for Friday and Saturday nights. Depending on the number of people willing to share a tent, we can have up to 8 people participating. The cost for the campsite is NON-REFUNDABLE. It can be time consuming and difficult to get refunds or find appropriate members to fill spaces. 
About the hikes
The Crypt Lake Hike while challenging, is one of the most rewarding hikes in Waterton Lakes National Park. The hike is accessed via the local ferry service, and begins with a gradual climb through shaded forests. As you progress into the hanging valley, the forest begins to thin out, and you begin the strenuous section of the hike.
We will be crossing a ledge that is about 50 cm wide, and continues over to a steel ladder and access to the tunnel. For nearly 100 ft you crawl through a natural mountain tunnel before arriving at the cable traverse. This section of the hike involves a scramble along a sheer cliff, with the assistance of a steel cable. Please ensure that this is within your comfort zone.
The hike is a total of 17.2 km round trip, with a gradual 2,300-foot elevation gain.
On Day 2 we will be hiking the popular but scenic trail to Bertha Lake. The shorter trip will allow us to be back in Calgary at a decent time.
How to sign-up
1.   Read the entire trip description
2.   Add yourself to the waitlist and answer all the questions (if you are not answering all the questions in a meaningful way, your attendance will be automatically updated to No)
3.   Once I added you to the list of attendees, you will have 5 days to pay me for the cost of campsite and if applicable, your CORA membership/guest fee. You can either email me the money (I will give you my email address once you are on the list of attendees) or suggest an alternative to get the cash to me.
4.   If I have not hiked/camped with you before, attending the pre-trip meeting in July will be absolutely mandatory. I will be announcing the date/time shortly. In the pre-trip meeting we will go over transportation, gear, food, clothing, and anything else that we need to discuss.
It is your responsibility to make sure you have brought all the required equipment, clothing, and food for this trip. All outdoor activities involve a certain degree of risk, so you need to be prepared, self-reliant, responsible, cautious, and aware of hazards. As well, mountain weather can be unpredictable, so be prepared for changes. Check the weather before the trip to determine appropriate clothing.
If you have any questions please email me.
PLEASE READ CORA RULES OF CONDUCT