Experience London's most unique Friday night out. Come and enjoy Natural History Museum exhibitions in the evening, meet new people, have a drink.
This world-renowned annual exhibition at the Natural History Museum provides a spotlight on the rarely seen wonders of the natural world.
The 100 winning images on show are selected from 1,000s of international entries and are beautifully displayed in sleek backlit installations.
I have seen it in last year and as it was a huge success, with plenty of people on the waiting list, I have asked my friend Tania if she would like to organise it for you this time. So please direct any questions to Tania. She is a great host and she will take good care of you.
After attending the exhibition you will enjoy a glass of wine at the Fossils Bar (formerly red bar) - just outside of the exhibition. As everyone will want to see the photos at different pace, feel free to do your own thing and just head to the bar afterwards, Tania will be waiting for you there.
Meeting point: You will be meeting at the entrance to NHM, just by the big dinosaur in the main hall (the dinosaur's head to be specific) at 7pm exactly. Tania will be wearing a tshirt with the group's logo. She will wait 15 minutes for any late commers and at 7:15pm you will move on to the exhibition.
If you are any later than that I'm afraid you will not be able to get in as you will not be able to get your tickets. No refunds will be offered if you miss it. Please make sure you check TFL for any planned works or last minute changes and please aim to arrive 30 minutes early to account for any issues with finding us/parking/etc, as it would not be fair to keep the entire group waiting.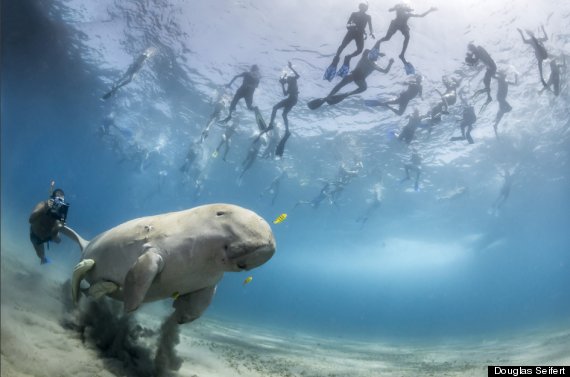 Contact: Tania's number is 07816669024. It will only be available from 7pm. Please bear in mind that when everyone starts arriving she will be picking up a lot of calls and meeting, greeting and introducing everyone so it may be difficult to get through to her. She will do her best to respond to all the text messages as well, but there may be a delay.
Bars open from 18.00 until 22.00
They are offering a choice of drinks, snacks and food menus.
Please note that drinks and food cannot be taken into exhibitions and the Dinosaur Gallery
Our previous late nights at the museum were fantastic, we have all enjoyed them thoroughly. If you would like to check the ratings or have a look through the photos we took, please follow the links:
http://www.adventureclub.biz/events/93650032/
http://www.meetup.com/Curious-Kat-Adventure-Club/events/59952052/.
http://www.adventureclub.biz/events/62904722/
http://www.meetup.com/Curious-Kat-Adventure-Club/events/101468442/
And the dinosaurs at night... AWESOME! :)