Hey guys, I would like you to celebrate my birthday and the anniversary of the Curious Kat's Adventure Club with me at The Dogstar in Brixton. :) 
I have rented out the VIP room at the top floor.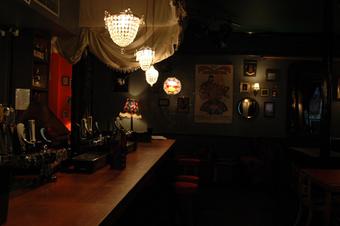 Please note that it is not a hosted event - I will not be introducing anyone as I will be busy parting and celebrating, but all of my friends are open and friendly, so you can just come up and chat to whoever you want! :) 
So I will not be answering any questions, giving directions or working in any other way. :) I will probably not be picking up my phone neither, so please check the directions on google maps before travelling and if you are not sure where the top floor in The Dogstar is, please ask a member of bar staff. 
Ground rules: 
• don't ask me my age
• have fun!  
IMPORTANT! Please bring your ID as the bouncers will be checking them and will not let you in without it, regardless of your age! And make sure you are early enough as at some point downstairs gets really crowded and they stop letting people in, regardless of us having the space upstairs. 

Oh, and I'm not kidding if anyone dares to give the event less than 5 stars, they will be kicked out of the group - no questions asked. :)