1st Consumer Benefit Consultants, Inc.
We Help Mitigate the Risks of Everyday Life!
Business Owners' Strategic Solutions
Small Business Strategies for 2013
Where:
Maggiano's
7401 South Clinton Street
Englewood, CO 80112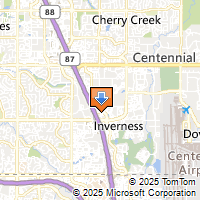 Wednesday March 6, 2013 from 11:00 AM to 1:00 PM MST
Dear Social Buzz & Denver Entrepreneurs,

You've worked hard to achieve your success and you want to be able to reap the rewards. Just how do you do that? With a prudent, carefully planned strategy utilizing the best vendor partners in the area.
Are taxes an issue? Would you like to reduce your taxation? Will the 2013 tax changes affect you and your business? You could pay up to 43.4% on Dividends!

Would you like to increase employee retention and productivity at NO cost to you?

Do you need to increase your business cash flow and reduce your expenses?

Do you have an exit strategy in place? Is it funded?
Discussion Topics
2013 Small Business Tax Change Proposals (Doug Milliken)

New Dimensions in Pensions (Craig Sorenson)

Business Succession Planning (Hugh Smart)

No cost Employee Assistance Program (Kim Paterson)
Guest Speakers
Doug Milliken, CPA, Former Arapahoe County Treasure
Craig Sorenson, CEO, 1st Consumer Financial Solutions
Hugh Smart, Columbus Life Insurance Company
Kim Paterson, CEO, 1st CBC
Agenda
10:30 - 11:00 am Registration
11:00 am Presentation Begins
12:00 pm Lunch Served
Lunch provided.
Seating is Limited.
Register by Monday, March 4, 2013.
If you have any questions about the event or how to register please contact Andrea at (720) 242-8027.
We look forward to seeing you.
Sincerely,
Kim Paterson, CEO
1st Consumer Benefit Consultants, Inc.
[masked]