Please reserve your spots on our official website. You can indicate to our Meetup community that you're going by clicking on the RSVP button, but note that it is not yet a reservation.
As Audrey Hepburn said: "Paris is always a good idea". She couldn't be more right, so therefore Expat Club travels regularly to the French capital. Simply because there is always something new to discover. Today we travel to Paris just a few days before Christmas. Needless to say that the city has transformed itself for the occasion into an even more magical place.

We depart early morning from Place Schuman, Louise and Midi by 4* luxury coach with comfortable seats, lots of leg space and an on-board toilet. We'll keep the lights off so you can take an extra nap. Along the way we serve you some drinks and snacks.
Your personal video system. Take your headphones!
The coach has an on-board toilet and a personal DVD system with a great selection of movies, so you can watch your preferred movies. Make sure to bring some headphones (MP3 or phone ones work fine). We will also provide you with a complimentary Expats in Brussels guide.
For this Paris trip you can draw your own plan upon arrival. However, we also arranged a nice schedule for you so you can enjoy the city even more. After entering the city we will tell you a bit more about some of the most iconic spots of Paris, including the Arc de Triomph, Champs Elysées, Place de la Concorde, Madeleine and Opera. Since it is almost mid-day by then we give you about 1,5 hours of free time so you can get some lunch or visit two remarkable buildings, namely the Opera and Gallerie Lafayette.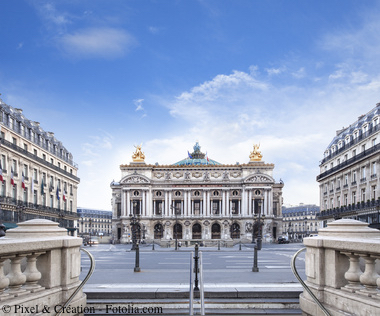 We begin our day in the district of Opera Garnier. This is one of the most famous opera houses in the world and one of Paris' most opulent buildings, especially from the inside.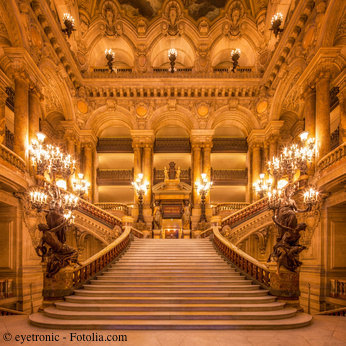 If you decide to go in (entrance fee €11, book your ticket in advance here), you will see the "Rotonde des Abonnés" (Members' Rotunda), the "Grand Escalier" (Main Staircase), the auditorium, lounges and foyers. A self-guided tour is available for just a few euro, so you can learn about the building's history, the architecture and of course about the performances that took and are taking place, as well as the many famous artists that performed here. And not to forget, you'll learn more about the place where the the phantom of the opera was hiding during the shows.
Paris is a great place for shopping. Arguably Gallerie Lafayette is the best place in town to find what you need for this Christmas season. It's a huge store with all the luxury brands you can wish for. During Christmas the Dome is especially beautiful with a big Christmas tree in the middle (upside down in the year of the above picture).
At about 13h00 we begin an optional guided tour by foot. Since we hire a professional guide this tour costs €15 per person. We'll be using our own personal audio system, so you can perfectly hear what the guide says while we walk along many of Paris' top attractions.*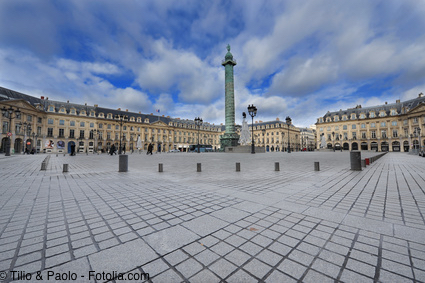 Place Vendome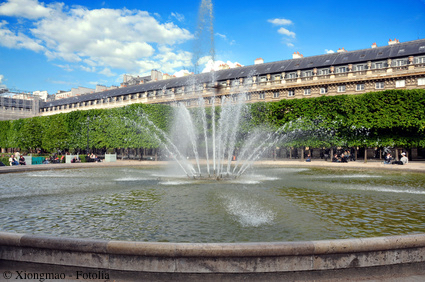 Palais Royal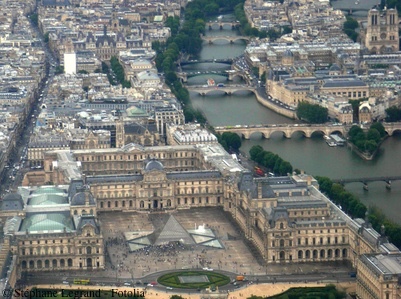 Le Louvre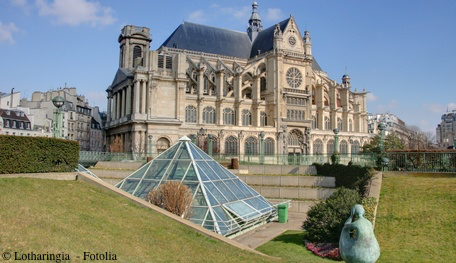 Les Halles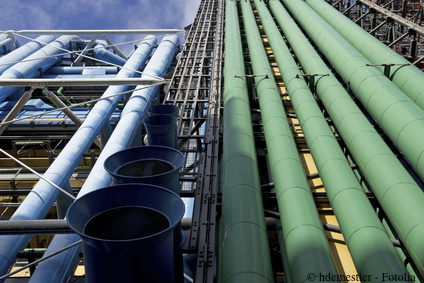 Centre Pompidou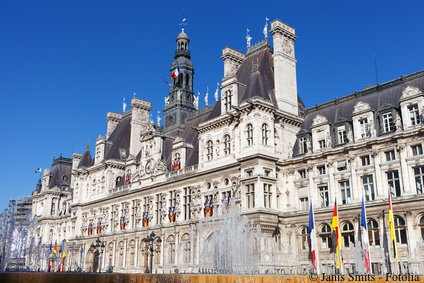 Hotel de Ville

Ile de la Cité, Saint Chapelle & Sacre Coeur
Our guided tour ends around 15h30 at Île de la Cité. From then you are free to do whatever you like. In previous years many people went to the Eiffel Tower, Musée d'Orsay, the Louvre or the Champs Elysées with its lovely christmas markets.
View from Trocadero with Christmas markets
If you go to the Eiffel Tower make sure to book your tickets in advance (€17, click here). If you join the guided tour make sure to choose an entry time after 16h00 or 17h00. It takes about 30 minutes to get from Ile de la Cité to the tower. The visit itself will take about 1,5 hours.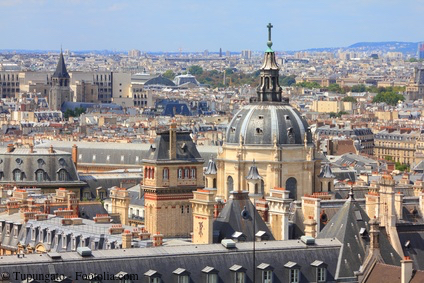 Université Sorbonne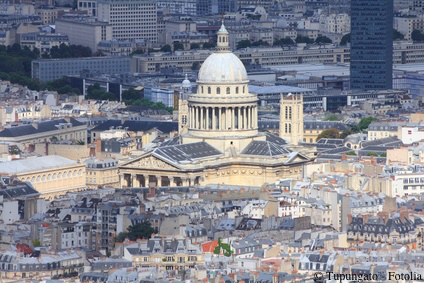 Panthéon
If you do not go to the Eiffel tower you may want to walk to the other side of the Seine river and visit the Saint Michel, Saint-Germain de Près and Quartier Latin areas. In the last one you'll find the Sorbonne University and the Panthéon.
Musée d'Orsay
You may also opt for a museum. Our recommendation is the Musée d'Orsay. Although very large, it is considerably smaller than the Louvre and therefore a great alternative.
The main hall of the museum
The museum focuses on Western art between 1848 and 1914, with a particular emphasis on French art. In this cultural temple you will admire the works of famous artists such as Delacroix, Rodin, Degas, Monet, Renoir and many more.
Le Moulin de la Galette | Pierre-Auguste Renoir
Le déjeuner se Courbet | Claude Monet
Apples and Oranges | Paul Cézanne
Starry Night by Vincent Van Gogh
The post-impressionism collection boosts works from Van Gogh, Renoir, Gauguin, Cézanne and Matisse. It does not get any better than this. The entrance fee for the museum is just €12,50. Tickets can be bought on the spot.
Pont Alexandre III & Grand Palais
Yet another alternative is to walk along the Seine and visit the Grand & Petit Palais. From here you have a great view on the Eiffel Tower. As the sun sets already around 16h30 we will be able to enjoy the beautiful light show (every hour on the clock) as well as the Christmas markets at the Trocadero on the other side of the river.
Île de la Cité
As a group we'll make a nice 1-hour boat tour on the Seine River at about 19h00. See everything from the water: the Eiffel Tower, the Grand & Petit Palais, the Musee d'Orsay, the Musée du Louvre and of course the famous Notre Dame. This optional tour costs €15 and can be ordered during the checkout.
The Sacre Coeur
After the boat tour we will still have a few hours left to visit the Champs Elysées by night. Our bus leaves from the bus stops next to Metro Anvers near Montmarte. You may also spend some time here because there are many bars, restaurants and galeries. Surely you will walk up towards the impressive Sacre Coeur to enjoy the breathtaking views over Paris.
We leave Paris again around 22h00 and come back to Brussels at about 01h30. Note, you can catch some extra sleep on board. Just recline your seat, sit back, relax and enjoy the ride. Please note that besides the departure points Midi, Louise and Place Schuman, we could also drop you at Port de Halle, Porte de Namur, Arts/Belliard, Merode, Montgomery and Diamant. If necessary we can coordinate shared (taxi) rides to make sure you get home in safety and comfort.
* The route may be changed depending on traffic and is at the discretion of the guide