Are you passionate about a career in Real estate
https://www.youtube.com/watch?v=xBxBpohizo4&feature=youtu.be
Not sure how to get your "foot in the door"in this dynamic, developing job market?
NY Career Meetup will answer these tough questions and much more!
Join us for an Exclusive, Information Packed Round table Event
This exclusive, info-packed will feature experienced Real estate professionals, recruiters, a career coach, lots of experience and one agenda:
How to get a job in Real Estate
Who Should Attend?
Those professionals looking for savvy, inside info. on the NYC Real Estate Job Market
Topics include:
- Must-know' facts before you apply: the NYC Real Estate job market, culture, trends
-Up and coming /"hot" jobs in Real Estate
-Possible career trajectories in Real Estate
-What experience and skills Real Estate companies are looking for.
-Smart strategies and methodologies for your Real Estate job search
-Saavy ways to market yourself as a candidate
-How to enter Real Estate, as a fresh grad, or a career changer


NOTE: This event provides targeted networking and learning opportunities with very seasoned and successful real estate recruiters and professionals and career development specialist. Meet them in person, form partnerships, and learn how to be strategic and smart in pursuing a job in the Real Estate sector.

*Light refreshments will be served*
Buy Your Ticket now:

Early bird Online registration- $15
Discounted Online registration - $20

Regular online registration - $25

At the door: $30

Featured Panelists: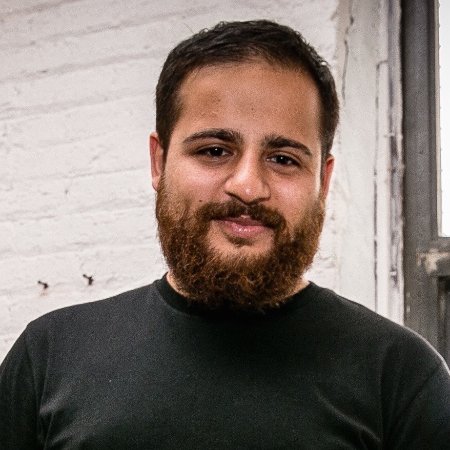 Mozi K Malik - CTO Nooklyn
Moiz K. Malik is the CTO at Nooklyn, how people find and pay for apartments. Nooklyn is now the leading rental brokerage in North Brooklyn with its great software tools for renters and an unmatched customer experience. Prior to Nooklyn, Moiz studied History and Philosophy at Stony Book University. After leaving Stony Brook, he moved to Brooklyn to start his first company, Campusvine, which builds financial software for higher ed. A self-taught programmer and designer, he contributes to multiple web and iOS apps. When he is not working on Nooklyn, Moiz likes t
https://www.linkedin.com/in/moizkhanmalik
@moizkmalik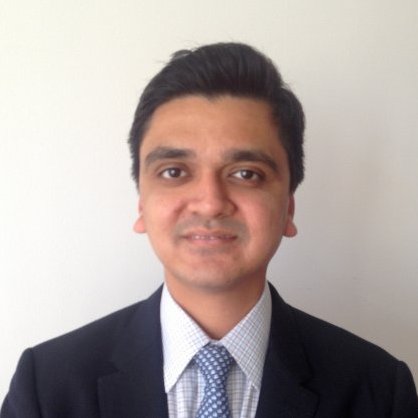 Nikhil Kanodia – COO, Federal Housing Authority (FHA) Lending, Greystone & Co.
Nikhil launched his career at Deutsche Bank's Real Estate, Gaming, Lodging & Leisure Investment Banking Group, where he spent 10 years covering clients and executing capital market and M&A transactions totaling over $40 billion. In 2014 Nikhil joined Greystone & Co., a real estate lending, investment and advisory company, where he is the Chief Operating Officer for the multifamily FHA lending platform. Nikhil received his MBA from the Rochester Institute of Technology.
https://www.linkedin.com/in/nikhil-kanodia-9582ab61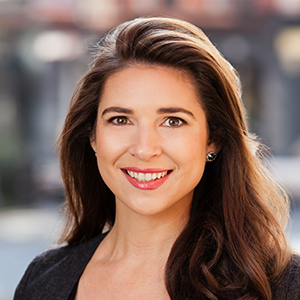 Lisa Graham – Licensed Associate Real Estate Broker, CORE Real Estate
As a native New Yorker and Licensed Associate Real Estate Broker with a decade of experience in residential sales, Lisa Graham is in-tune and in-touch with New York City bringing a wealth of knowledge, expertise and authenticity to all of her clients and transactions. Lisa represents a range of clientele from foreign investors, real estate developers and landlords to first time buyers. Her strong referral business and loyal client base are solidified by her responsiveness, attention to detail, integrity as well as her attentive and intuitive nature. Lisa enjoys a health-conscious lifestyle and merges her passions for real estate and wellness to her clientele who are interested in the idea of creating a healthy home environment.
https://www.linkedin.com/in/lisagraham189
Tara Cohen is part of Glocap's Real Estate investment professionals practice.
She works with a wide range of real estate companies, including, but not limited to, real estate private equity firms, REITs, asset managers, hedge funds, owner-operators, developers and specialty finance firms. The Real Estate practice at Glocap is dedicated to placing candidates with expertise in acquisitions, development, financing, property management, asset management and dispositions. Tara originally worked for The Ascend Group in New York City as a development assistant and at Communique Design and Marketing in Ithaca, NY as a financial marketing coordinator. Prior to starting at Glocap, she was a Real Estate Broker at the NNN Pro Group of Marcus & Millichap. At Marcus & Millichap she managed all tasks involved in closing a commercial real estate sale and functioned as the liaison between real estate agents and clients during the process of closing a transaction. Tara graduated from University of Florida with her Bachelors in Accounting in 2008. She then went on to receive her Masters in Taxation at CUNY Baruch as well as her Masters in Real Estate with a concentration in Development at New York University.
Moderator:
Vicki Aubin
Vicki Aubin (The Rockin' Career Coach) is a career transition and personal branding consultant who helps career revolutionaries unleash their inner rockstar and reinvent themselves. After launching her career in the music industry, Vicki spent over a decade in Human Resources and Recruiting at Fortune 500 companies such as Goldman Sachs, Deloitte & Touche and Morgan Stanley before realizing her true calling: helping other ambitious, passion-driven professionals to realize their true potential, make a powerful first impression and do the work they were meant to do.
Fusing her love of music with personal branding, marketing communications and career development, Vicki launched her own career consultancy in 2012, and since then has helped professionals across a wide range of industries to successfully transition to new careers they once thought impossible. She has also regularly served as an interview coach at NYU Stern and Rutgers Business School, and is on the career coaching team at the Flatiron School.
Visit Vicki at www.therockincareercoach.com or @rockincareer
https://www.linkedin.com/in/vickiaubin
EVENT SPONSOR
NY CAREER MEETUP - Connecting job seekers with Industry Leaders, HR Professionals & Recruiters
https://www.meetup.com/NY-Career-Meetup/