Please join us as we discuss the books we love.
We will be reading: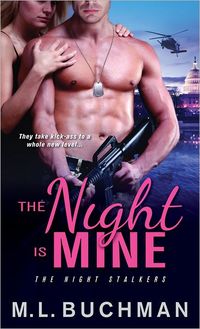 The Night Is Mine (The Night Stalkers, #1)
by M.L. Buchman
First in a thrilling military romantic suspense series based on the real-life elite helicopter pilots who transport Navy SEALs and Delta Force teams in and out of combat and covert missions. (SOAR are the heroes of Black Hawk Down.)
Buchman's heroine flies the most dangerous military ops and tries to find the one man who can be a hero in her own life.
Ace-pilot Captain Emily Beale goes undercover as bodyguard to the First Lady, with her rugged commander, Major Mark Henderson, who is determined to cover her back. Can she learn to keep her desire at bay before her covert mission implodes?
* * *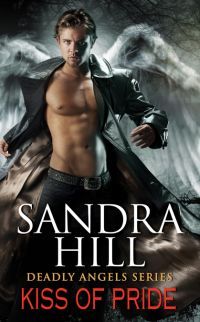 Kiss of Pride (Deadly Angels, #1)
bySandra Hill
SOME MEN ARE TOO BAD TO BE TRUE...
Is he really a Viking with a vampire's bit? An angel with the body of a thunder god? A lone wolf with love on his mind? Alexandra Kelly, his prey, thinks Vikar Sigurdsson is either flat-out crazy or he's trying to maneuver her into his bed—which is hardly where a professional reporter should conduct an interview, tempting as that prospect might be.
SOME MEN ARE TOO GOOD TO BE TRUE...
Until Vikar does something a teensy bit unexpected, and Alex begins to wonder whether her mystery man could really be everything he says he is: a Viking Vampire Angel on a thousand-year-long mission with his pack of sinful brothers—and a man who's finally found the woman of his dreams. By then, Vikar is already wrapping his chiseled arms around Alex's body...and sinking his wicked fangs right into her neck. If this is sin, why does it feel so good?