Aug 16, 2013 · 7:00 AM

This location is shown only to members
The BNN Trip to
BERMUDA
Deposit Due: February 7th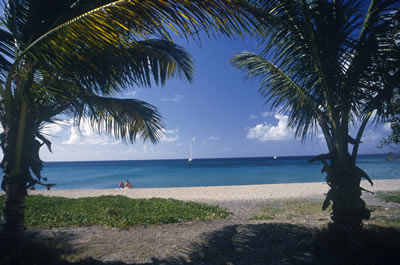 IT'S A GREAT TIME FOR A SUMMER GETAWAY!!!
THE BNN
BERMUDA SUMMER GETAWAY TRIP


Friday, August 16-Sunday, August 18, 2013 Departing by Airplane from Atlanta, Georgia
We're headed to the island of Bermuda for a fun  Summer Getaway  - just a few hours from Atlanta! Please see important payment date deadlines and details below:
Join the Black Newcomers Network for
Relaxation on the sandy beaches of Bermuda
A Tour of Bermuda landmarks and Island Life
An Optional Boat Island Cruise
Island Water Games
Bermuda shopping and night life
Bicycle Riding, Horseback Riding, Group activities, and more!!!
Travel Schedule: We will depart Atlanta early morning on Friday, August 16th, and return to Atlanta late evening on Sunday, August 18th (the average flight time is 5 and 1/2 hrs).
Cost: $738.00 for 2013 BNN Dues Paying Members, $755.00 for Non-Dues Paying Members.*
*
Total costs covers airfare and hotel, and is based upon double occupancy per room. Cost does NOT include the cost of individual Passport. Each individual is responsible for obtaining a passport for this international travel. Space is limited and is based on availability. Priority will be given to those who make the earliest payment 1ST PAYMENT DUE FEBRUARY 7TH
Payment for the trip may be made in full now, however, installment payments must be received as follows: An Initial Payment of $[masked] is required to be received by 7th by U.S. Postal Service Money Order.


Payment Options*: Option 1: Payment for the trip may be made in full now to guarantee current hotel and airline rates. Option 2: Initial payment: February 7th - $[masked]nd Payment:  April 1st- $[masked] Balance payment due: June 1st ($[masked] for dues paying members, $[masked] for non members). The above rates are based upon double occupancy, and a minimum group of 10 attendees). All payments, including the initial deposit, are non refundable, unless the initial group number is less than 10 (in which case, your initial deposit will be refunded in full, and you will be allowed the option of travel based upon travel rates for individuals).

To make your payment, mail a U.S. POSTAL SERVICE MONEY ORDER or BANK CASHIERS CHECK of your deposit to: BNN P.O. 725422, Atlanta, Georgia 31139. For more information, contact us [masked]   


Don't hesitate to call us for more information about the trip at[masked] or (800)[masked]
We are happy to help!
BNN Atlanta
The Black Newcomers Network "A Family of Friends"
www.blacknewcomersnetwork.net