Happy Thursday y'all,
Announcing our second speaker for next weeks FuckUp Nights July event happening on Wednesday July 24th as part of the #StartWest Festival- a day dedicated to entrepreneurs in Melbourne's West. Wait until you see this venue- the absolutely beautiful Newport SUBSTATION!
We've got Nathan Murphy (Just Melbourne and plenty of other ventures) joining Phil Ore (Co-Founder of Marketing Entourage) joining us, with one more speaker soon to be announced- can't wait to reveal her!
Get your FREE tickets for FuckUp Nights Melbourne (July) here: ­https://funstartwest....­Speaker 2: TO BE ANNOUNCEDSpeaker 3: Nathan Murphy- Founding Editor JustMelbourne.com.au­ | CoFounder QuizBreaker.com­ & WorkStyle.io­ | President G20YEA Australia

Nathan absolutely loves bootstrapping businesses. Currently, he is focused on growing his portfolio of companies including JustMelbourne.com.au, QuizBreaker.com, WorkStyle.io & more.
He also trains companies on how to use SEO to acquire customers. In the past, he has designed youth entrepreneurship education programs that have been delivered to more than 40,000 young people across Australia and around the world.
Follow Nathan and Just Melbourne on Twitter: @nathanjmurphy // @justmelbs
Speaker 1: Phil Ore- Co-Founder, Marketing Entourage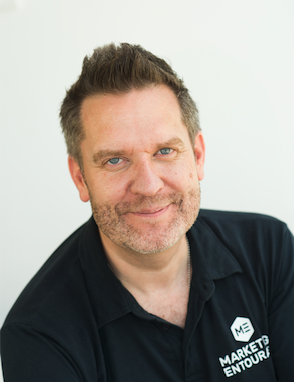 Phil Ore is the co-founder of Marketing Entourage, a human-centred marketing and customer experience company. He is also co-founder of Entrepreneurs&Co, Pitch Mentor for Startup Victoria and Expert in Residence for StartWest. Starting his career as a telecoms apprentice aged 16, Phil has over 30 years of experience in strategy, technology, marketing and building businesses. He worked for Nokia for 17 years and witnessed first hand the 'rise and fall' of the brand within the mobile device industry.
Nowadays, he helps organisations to define problems, develop strategies and implement the right solutions, working with a range of clients including Local Councils, Not-For-Profits, technology innovators, startups and other purpose-driven organisations and businesses. Phil is a passionate advocate of customer experience and the importance of developing a holistic strategy to ensure businesses maximise their time, budget and resources.
Follow Phil and Marketing Entourage on Twitter: @phil_ore­ // @mktgentourage­
Get your FREE tickets here: ­https://funstartwest....­When
: Wednesday, July 24th 2019, 6:00 PM
Where
: The SUBSTATION, 1 Market Street, Newport, VIC, 3015
Thanks all- looking forward to seeing everyone next Wednesday at our next (and close to sold out) event :)
Cheers,
Josh & Garry- FuckUp ­Nights Melbourne crew