Hey Everyone,
We are excited to announce that True North PHP is back again this year. For those of you who attended last year, you can expect the same high level of quality speakers from around the globe.
For those who didn't attend last year, this is your chance to see what all the fuss is about. With everything from world-class speakers to a super fun hackathon to casual social events, we promise you won't be disappointed.
This year we are bringing back Tutorial Day, so in addition to all the usual conference events  on the Friday and Saturday, you also have the option of enrolling in indepth PHP training classes on the Thursday led by PHP experts for an extra $100.
Event Details: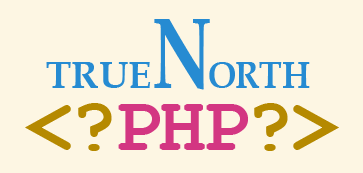 Thursday, Nov 6 - 8, 2014
Microsoft HQ - 1950 Meadowvale Blvd
Mississauga, ON
www.truenorthphp.ca
Early bird tickets from just $225.
Twitter: @truenorthphp or #tnphp
Facebook: True North PHP Conference
We hope to see you there.