Jean-Michel's 1 year anniversary of passing is on April 1. Jenny would like us to do something really nice and fun in JM's honor and in his memory.

We have plans for the entire April 1-2 weekend. There will be a Saturday ride. There will be a Sunday ride. And in between there will be plenty of drinks, laughs and dancing under the stars. This is a potluck, do bring something that you like.
You can come for Saturday. Or come for Sunday. Or plan to spend the night and do both. You can bring your tent and camp, or stay at a hotel/motel or B&B.
Saturday after the ride, everyone is invited to Jenny's house for a fun filled afternoon/evening in Prundale (address will be sent to RSVP's via email). We'll relax and chill. 6-7_ish the party begins. There will be drinks, refreshments, BBQ, music and dancing under the starts (or inside a tent - if raining).
Those who wish to stay the night, bring a tent & your sleeping bag and camp out. Or stay at nearby hotel/motel or B&B.
Sunday morning we'll stage at Jenny's house and ride back. Those who can only go on Sunday, simply meet us Sunday morning at Jenny's house (RSVP for Sunday and you will receive the address).
After you RSVP . . . . . . please go to the event post. There you will see 4 conversations threads, (1) Saturday Ride, (2) Saturday Eve Party, (3) Camping in your tent, (4) Sunday only ride. This way Jenny can plan headcounts.
Map links and addresses will be distributed to those who are coming to the party or for the Sunday morning KSU.
• Saturday Itinerary: Meet @ Flapjack's Breakfast & Grill in Tres Pinos. Address is 6881 Airline Hwy, Tres Pinos, CA (Tel[masked]) [MAP LINK] http://flapjackstrespinos.com/
Arrive no later than 10:00 AM with full tank. But for coffee, gossip, breakfast, group hug, etc, come early !!!! KSU 10:30 AM. Pace will be not too slow, not too fast, but just right. Exact route TBD, but lunch stop is in King City.
After lunch we'll all make a gas stop before heading back to Prundale. Exact route TBD, but likely Carmel Valley Rd, and other favorites.
• Sunday Itinerary: Meet/Stage at Jenny's House in Prundale (RSVP's will receive address via email). Be there by 10:30 AM, KSU 11 AM. Sunday route TBD.

This ride is appropriate for riders with 12K+ miles and 1-2+ years seat time.

~~~~~~~~~~~~~~~~~~~~~~~~~~~~~~~~~~~~~~~~~~~~~~~~~~~~~~~~~~~~~~~~~

Words of Wisdom:

~ Please review Liability Release statement at THIS LINK
~ Proper gear, a working machine and gas in the tank is highly recommended.

~ Ride within your comfort zone and leave room for bad karma.

~ I may pass slower traffic when it's safe. You don't have to. Remember, someone will wait for you at turns, so just relax and have fun.

~ I maintain the Pace according to road conditions with safety of all riders in mind. Be mindful of others in the group. Let faster riders get ahead of you by moving to the right and signaling them to pass you. And if you want to pass the rider(s) who are in front of you, make sure to do so safely and without startling them.

~ If you know the area and would like to sweep for the group (AM shift, PM shift or both), please let me know.

~ Good stuff to read before going on group rides (CLICK).
~ Keep an eye for the rider(s) behind you so they won't take a wrong turn. If they get lost, you'll buy their lunch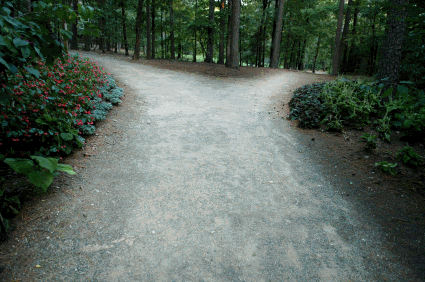 Bay Area Weather Outlook:



Support GRF:
http://www.meetup.com/GroupRides/pages/4755672/Support/