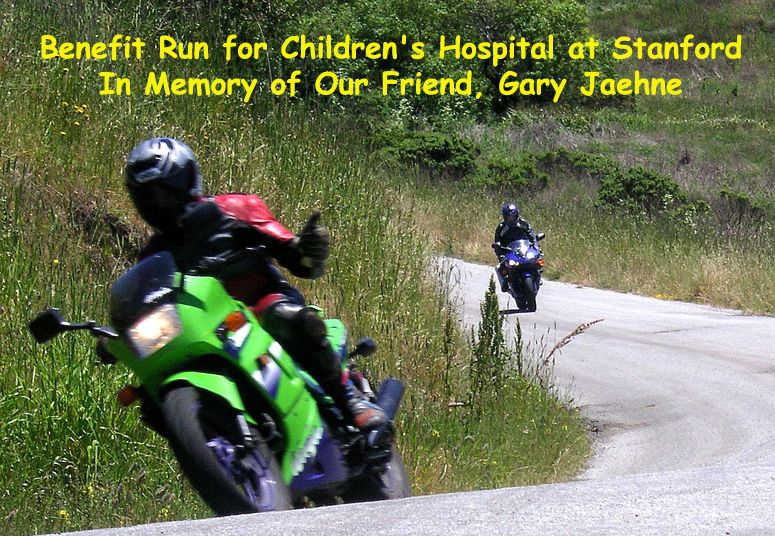 Your gift can be as little as you like or as much as you like.



How to Make a Tribute Donation (Children's Hospital): 1)

Click

HERE

, or copy and paste the URL on your browser:

https://www.supportlp... 2)

Complete donation info and payment info.

3)

Click on tribute information and fill:

In memory of Gary Jaehne 4)

Check box "Mail a tribute notification card on my behalf"

5)

Enter Jaehne's address so Jill would receive tribute notices

Jill Jaehne
607 Single Spur Ct
Scotts Valley, CA 95066 6)

Click Donate Now

........

Done !!
This is what the screen will look like.
~~~~~~~~~~~~~~~~~~
www.tinyurl.com/GaryJ-Tribute