HANGOVER FRIENDLY - PLEASE NOTE LATER STARTING TIME

Please Join Us For Some Holiday Exercise and Outdoor Activity On H3O's 4th New Years Day Holiday Hike, Sunday, January 1st at 10:30 AM at The H3O Home Park...The Beautiful, Scenic Valley Forge National Park
Get Up and Sweat Off That New Years Eve Hangover! Start Your New Year Off On The Right Foot...and the Left Foot...With Some Healthy Outdoor Exercise and Socialization With Your Fellow H3O Adventurers. Er uh...Just Don't Talk Too Loudly Until Everyone's Headaches Go Away. ;)
This Year, Paul Will Be At The New Year's Day Eagles Game Against The Dallas Cowboys, So Johnny McG Has Graciously Stepped Up To Host This Holiday Hike For Us!
We'll Hike On Mt Misery and Joy For A Total of 10 Miles (Distance Optional)
Important Note: You Can Hike 5 or 10 Miles...It's Your Choice. This hike is setup so that hikers can easily jump off at various points along the route...if you decide you want to cut your hike shorter or if you've just plain had enough. :)
Please Note: There Will Be No Bushwhacking!
Highlight Reel From Previous Valley Forge Labor Day Holiday Hike (Yes I Know It's From Summer...But We Haven't Made Any Winter Time Valley Forge Highlight Reels Yet:
________________________
Hike Rating and Specs: P3/T3/E2-3K/D10/H3+
P3 = Pace: 3 MPH Avg
T3 = Terrain: 3: Dirt Trails and Rolling Hills
E2-3K = Elevation Gain:[masked] Feet (Hills)
D10M = Distance: 10 Miles (Distance Optional)
H3+ = Total Hiking Time: 3+ Hours (10:30AM-2 PM)
__________________
Highlight Reel From Previous Valley Forge New Year's Day Holiday Hike:

_________________________________
Hike Starting Location and Rally Point:
We'll Meet At The General Knox Parking Lot On Route 252 Between Baptist Road (South Outer Line Drive) and Yellow Springs Road (Covered Bridge).
Text\Call me at[masked] To Coordinate
GPS Coordinates (Both Formats)
40°05'10.9"N 75°27'04.2"W
[masked], [masked]
Smartphone Users: Simply Click The Address On Your Meetup Ap For Turn-By-Turn Directions Right To The Parking Lot.
Click the link for directions: Valley Forge Park Knox Parking Lot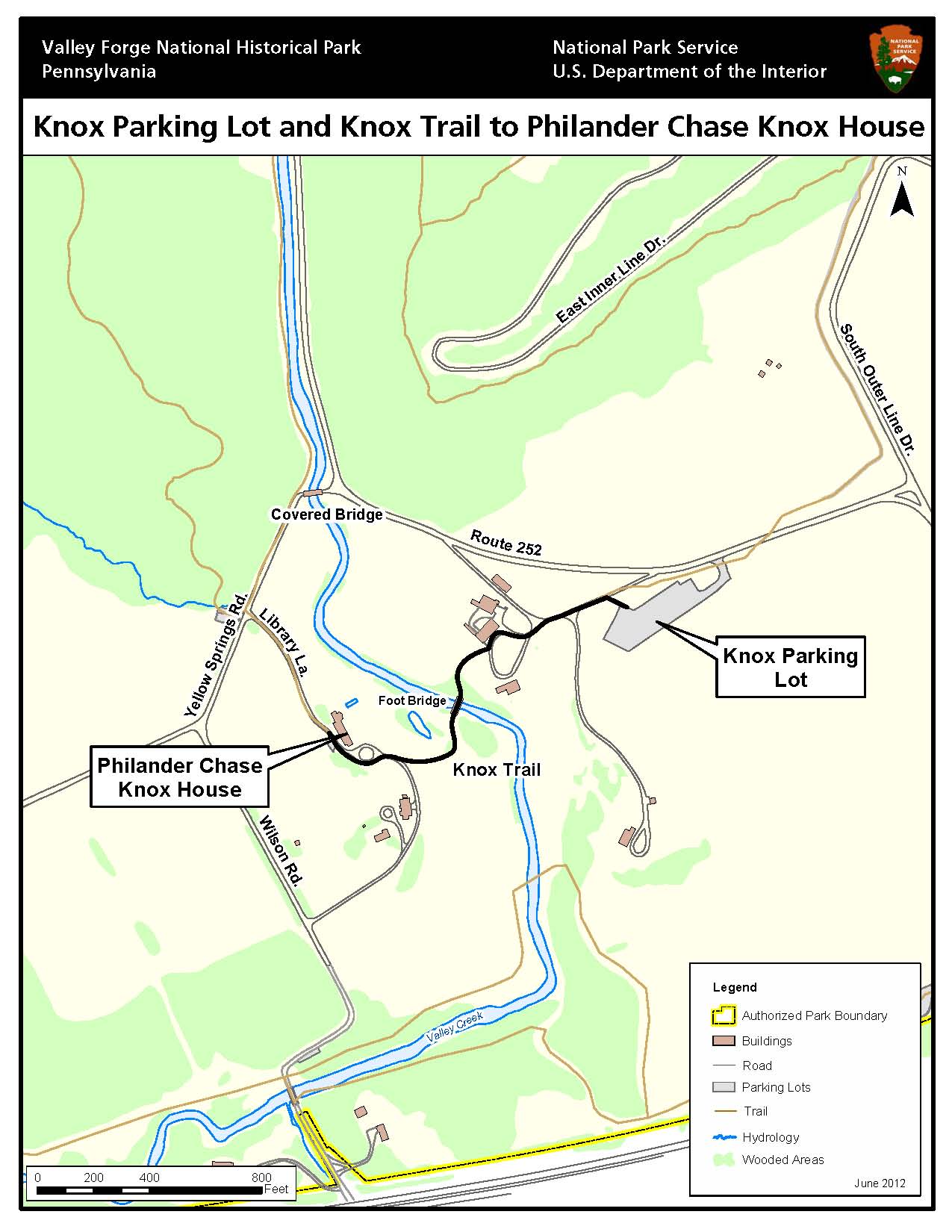 The Plan: We'll Hike Most of Mt Misery and Mt Joy.
Hike Trail Map PDF's
The List of Trails We May Be Hiking:
Mt Misery Trails:
• Wolfinger Trail (Very Steep Climb)
• Old Misery Ridge Peak Trail and Rock Scramble
• Horseshoe Trail Loop Down To Colonial Springs
• Colonial Springs Trail
• Outer Boundary Trails
• Valley Creek Trails
Mt Joy Trails:
• The Twilight Zone Switcback
• Mt Joy Peak Trails
• Old Joy Finger Trail (Very Long Steep Climb)
• Mt Joy Ridge Loop (Long Climb on Return)
• The Brown Trail (Steep Side Trail Up To The Peak)
Important Note: When climbing hills, always feel free to take your time and climb at your own pace. We always stop at the top of very steep hills for a rest and water break.
We Will Stop For A Brief Lunch Break.
Hike Level: Moderate To Advanced Hikers ONLY (Distance, Hills and Pace)
This hike is for MODERATE TO ADVANCED Hikers due to distance, hills, terrain and the pace.
Please note that I will ALWAYS stop at various points along the way to let any slower hikers catch up whenever necessary.
We leave no hikers behind! ;)
For those not familiar with Mt Misery and Mt Joy...please be prepared for some hills and some rocky terrain on parts of the trails.
Sturdy shoes are recommended. Dress appropriately for weather conditions...including jackets, wicking material, hats and rain gear.
_____________________
Weather Cancellation Policies:
Rain May Cancel This Hike. However, Snow May Not Cancel This Hike.
ON BAD WEATHER DAYS I WILL ALWAYS POST A HIKE STATUS IN COMMENTS AROUND 60-90 MINUTES PRIOR TO POSTED HIKE START TIME OR YOU CAN CALL/TEXT ME AT[masked] FOR AN UPDATE.
____________________
As always...PLEASE REMEMBER TO HYDRATE BEFORE THE HIKE AND BRING PLENTY OF WATER, snacks and other essential items you may need.
You may also want to consider bringing a first aid kit, walking stick(s), field guides, sunglasses, sun block, insect repellent, binoculars, and a camera.
For those with Asthma, Allergies or Special Conditions...Please Bring Inhalers, Allergy Meds, Epi Pens and Anything Else That You May Need and Let Me Know At The Start of The Hike.
Dogs: Always Welcome (A Leash Is Recommended)
Note: Please add a comment if you do plan to bring along your pooch OR if you are ALLERGIC so that everyone is made aware in advance and can plan accordingly.
Arrival and Start Times: Please meet us at the scheduled time for quick meet and greet introductions, hike overview and then prompt departure 15 minutes after the posted meetup time.
Facilities: There are bathrooms at The H3 Corporate Headquarters At The Wilson Road Parking Lot and On The Second Half of the Hike At Mt Joy.
___________________________________________________
NOTICE: By attending an event you are agreeing that YOU ARE RESPONSIBLE FOR YOUR OWN SAFETY AT ALL TIMES. No member of the group EXCEPT YOURSELF can be held responsible for any damages, accidents, or liabilities incurred while hiking with us.
__________________________________________________
As always, I want to make it clear that I do plan to lead my hikes always observing Safety First...but also with the intention that these hikes should be fun, enjoyable, relaxing and non-stressful social meetups...with a bit of a work out too.
Let's Take a Hike! I Look Forward to Seeing You There! ;)