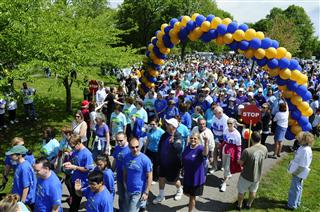 Location: Tranquility Park, Houston, Texas
Date: May 4, 2013
Distance: 3 Miles (along Allen Parkway)
Check-in: 7:00 a.m.
Start Time: 8:00 a.m.
Theme: Passport to Recovery
After the walk stick around to enjoy the 'Destination: Hope' event and chances to win prizes.
--> This is a Family Friendly event <--
Will have face painting, costumed characters and more!
Click HERE to join the team or make a donation.
About NAMI Greater Houston:
The mission of NAMI Greater Houston is to improve the lives of all persons affected by mental illness through support, education and advocacy.

NAMI Greater Houston is a non-profit organization established in 1988 to address the increasing need for families and person affected by mental illness to have a powerful voice in the mental health community.

NAMI Greater Houston provides free education programs, peer support groups and advocacy to enable families and individuals living with a mental illness to become more effective self advocates.

NAMI Greater Houston actively promotes the development of and access to community mental health programs and services.  We also work to improve access to services, increase opportunities for recovery, reduce stigma and discrimination and advance public understanding of mental illness.  Our peer-run resource center - NAMI S.E.A. Center (support, education, advocacy) center. gives those affected by mental illness a quiet place to find helpful recovery tools.