Calling all Vancouverites with a passion for inbound marketing, including: SEO, SEM, PPC, CRO, Content Marketing, Design or Data Analytics.
Come join us on January 31st to geek out over keywords, SERPs, A/B testing, conversion optimization, and the impacts of the latest Google algorithm update — all in a casual, comfortable, friendly environment.
Our Meetups are open to all Vancouver-area inbound marketing professionals, whether you're working in-house, at a digital agency, or freelancing.
New to inbound? Not to worry, we welcome anyone with an interest for the practice regardless of your level.
Speaker:

>> Call for speakers for 2017 <<

Interested in sharing something insightful with the group? Great! Get in touch at cheryl[at]getstat.com.
Agenda:

6:00 pm - 7:00 pm Doors + Food
7:00 pm - 7:30 pm Talk + Q&A
7:30 pm - 8:30 pm More Food + Networking
How To Find Us:

STAT Search Analytics is located in Railtown directly next door to Roundhouse Radio. Just a short 10-minute walk East from Gastown at the corner of Alexander & Heatley. Limited bicycle parking is available immediately inside the STAT lobby. Street parking is available throughout the neighbourhood. Unfortunately, our event space is not currently accessible for persons who use a wheelchair.
This event is 19+.
Venue, food and drinks provided by our event partner: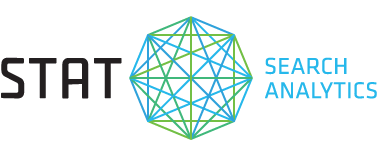 STAT Search Analytics is a 100% bootstrapped business that has seen great success since launch in 2009 while still holding on to that special weirdness that makes them standout in a sea of startups. The 30-person team is working to build one of the worlds best SEO Analytics products from their headquarters in Railtown. Sound like something you'd like to be part of? We're hiring for a number of roles over at >> https://getstat.com/careers or come talk to us at the meetup!