HAWAII CRUISE $694+ for 11-nights PLUS $250 off Balcony cabins
| | |
| --- | --- |
| From: | Tamara |
| Sent on: | Thursday, June 20, 2013 9:53 AM |
Tamara

----- Forwarded Message -----
From:
SINGLES <[address removed]>
To:
Undisclosed-Recipient
Sent:
Tuesday, June 18,[masked]:51 PM
Subject:
HAWAII CRUISE $694+ for 11-nights PLUS $250 off Balcony cabins

Email your friends
11-night HAWAII CRUISE starting at $694 plus port charges (this is $260 off listed prices) PLUS Balcony Cabins starting at $1,224 (this is $250 off listed prices***CALL 714/[masked] FOR DETAILS (This sale for a limited time period**Book today to take advantage of this savings) ***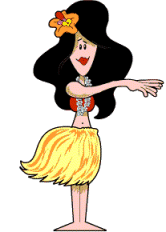 ** PEOPLE NEED ROOMMATES
If you can not see the Hawaii Cruise flyer below, go to
http://www.ChristianSinglesFunEvents.com
or call 714/[masked] for your Free Fun Pack. Some people need roommates. If you don't have a roommate, we will try to help you find one. Hawaii cruise: Park at San Diego airport. Celebrity will transport us (no additional charge) from there to the Ensenada Port where we board the Celebrity Millennium for a 11-night Hawaii cruise to the posts of Lahaina, Maui; Kauai (Nawiliwili); Hilo; Kailua, Kona; Honolulu, Oahu and an evening sail to Mt. Kilauea. You can then fly back directly from Honolulu to San Diego or stay a few days in Honolulu before flying back. FULL PAYMENT DUE NOW.
Note: $260 off the listed prices in the flyer for inside cabin & $250 off balcony cabin. This sale is for a limited time period. Call today to book your cabin. Full payment due.
This email message originally included an attachment.