Save $10 on your prepaid ticket when you call 714/622-4977 & mention you are a member of this site.  Office hours Thurs & Fri  11am-8pm   Sat 10am-noon
MURDER
AT THE LUAUMYSTERY DINNER-DANCE
Saturday, May 18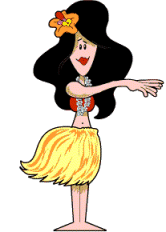 Have fun at "Murder at the Luau" where  Detective Eric Sharp questions you and the sinister characters in the room in the tropical settings at Don the Beachcomber.  You could be a prime suspect in this Sharpo Mystery Dinner.
Have fun solving the mystery as you interview other guests as they receive clues...a great way to make new friends! Prizes will be given to people who solve the mystery.
Eric Sharp, producer of Sharpo, has co-starred on many primetime network television shows and made a cameo in the film, "Liar Liar" with Jim Carey.
DANCE TO VARIETY OF MUSIC AFTER DINNER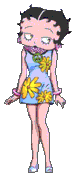 A night to remember!

Dinner Menu: Pineapple Chicken with sticky rice topped with roasted sesame, cooked fresh vegetables, tossed island greens with House Asian Ginger dressing, Kings Hawaiian Sweet Rolls & Butter
(You may order dessert from dessert cart at additional cost)
Wear tropical attire to add to the fun (optional)
"Murder at the Luau" Mystery Dinner & Dance (6pm-midnight):Doors open at 5:30pm$40  by 5/6  $45 after 5/6    $50 at doorNOTE:  ONLY $40 PREPAID
WHEN YOU CALL 714.622.4977 TO PREPAY.& MENTION YOU ARE A MEMBER OF THIS SITE ($50 AT DOOR).THIS DISCOUNT IS NOT AVAILABLE ON LINE.OFFICE HOURS: WED-FRI 11AM-8PM  SAT: 10AM-NOONDance Only (8pm - midnight)$15 prepaid    $20 at the door

Tickets are non-refundable.   Artist subject to change without notice
Note: This event will be held at a restaurant.
There is a bar at the restaurant.  The event is open to the public
and is also promoted by Don the Beachcomber & Sharpo Inc.

Email your friends
Call 714.622.4977
or order online at
http://www.Spectacula...
­
I've updated this Meetup. For more details, see the full listing:
http://www.meetup.com/Interracial-Meetup/events/110314682/
­
When
: Saturday, May 18, 2013 6:00 PM
Where
: Don the Beachcomber
16278 Pacific Coast Highway
Huntington Beach, CA 92649
If the changes affect your plans to attend, please take a moment to update your RSVP. (You can RSVP "No" or "Yes".)
You can always get in touch with me through my
group profile
on Meetup.