LAMPLIGHT CIRCLE'S BORROWING LIBRARY
Ty (Organizer)
The Spiral Dance: A Rebirth of the Ancient Religion of the Great Goddess (Wicca)
Starhawk, 1979, 218 pgs., $5.50 deposit
Louisiana Life Magazine: The Green Issue (Sustainability)
Summer 2008 issue, 96 pgs., $1.50 deposit
Beyond Birth and Death (Hare Krishna)
Bhaktivedanta Swami Prabhupada, 1966, 58 pgs., free
Holy Blood, Holy Grail (Christian Mythology)
Michael Baigent, 1982, 489 pgs., $4.00 deposit
The Book of Mormon (Mormon)
Joseph Smith, 1987, 779 pgs., free
Druids (Historical Fiction)
Morgan Llewellyn, 1991, 445 pgs., $3.00 deposit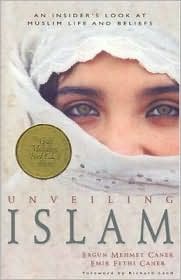 Unveiling Islam (Islam)
Ergun Mehmet Caner, 2002, 256 pgs., $10.00 deposit
Thus Spoke Zarathustra (Philosophy)
Friedrich Nietzsche, 1961, 343 pgs., $7.50 deposit
Fighting Words: The Origins of Religious Violence (History)
Hector Avalos, 2005, 444 pgs., $10.00 deposit
A History of Ireland (History)
Peter and Fiona Somerset Fry, 1988, 366 pgs., $10.00 deposit
Hildegard of Bingen: The Woman of Her Age (History)
Fiona Maddocks, 2001, 332 pgs., $6.50 deposit
The Bible And The Ancient Near East (History)
Cyrus Gordon, 1965, 345 pgs., $7.50 deposit
The Crisis of Islam (Islam)
Bernard Lewis, 2003, 190 pgs., $6.50 deposit
Runecaster's Handbook (Witchcraft)
Edred Thorsson, 1988, 128 pgs., $6.50 deposit
Wicca: A Guide for the Solitary Practitioner (Wicca)
Scott Cunningham, 1988, 218, $5.00 deposit
Earth Power (Wicca)
Scott Cunningham, 1983, 153 pgs., $3.50 deposit
Bhagavad Gita As It Is (Hare Krishna)
Bhaktivedanta Swami Prabhupada, 1989, 924 pgs., free
The Twelve Wild Swans (Wicca)
Starhawk, 2000, 326 pgs., $12.00 deposit
The Complete Book of Incense, Oils, and Brews (Witchcraft)
Scott Cunningham, 1989, 269 pgs., $8.00 deposit
The Everything Wicca and Witchcraft Book (Wicca)
Marian Singer, 2002, 305 pgs., $7.50 deposit
Rita (member)
Motherpeace: A Way to the Goddess through Myth, Art, and Tarot
Noble, Vicki
Forests of the Vampire: Slavic Myth
N/A
Drawing Down the Moon
Adler, Margot (2006)
Women Who Run With the Wolves
Estes, Clarissa Pinkola
Burning Times, The
Kalogridis, Jeanne
Goddess Bless! Divine Affirmations, Prayers, and Blessings
Knight, Sirona
A God Who Looks Like Me: Discovering a Woman-Affirming Spirituality
Reilly, Patricia Lynn
When God Was a Woman
Stone, Merlin
Spiral Dance, The (1999)
Starhawk
Halloween
Ravenwolf, Silver
Her Hidden Children: The Rise of Wicca and Paganism in America
Clifton, Chas S.
Simple Wicca
Morgan, Michele
Book of Shadows
Curott, Phyllis
365 Goddess
Telesco, Patricia
The Goddess Path
Monaghan, Patricia
The Green Man: Tales from the Mythic Forest
Datlow, Ellen, and Windling, Terri, eds.
The Revenge of Gaia: Earth's Climate Crisis and the Fate of Humanity
Lovelock, James
Green Witchcraft: Folk Magic, Fairy Lore, and Herb Craft
Moura, Ann
Snow White, Blood Red
Datlow, Ellen, and Windling, Terri, eds
.
Ruby Slippers, Golden Tears
Datlow, Ellen, and Windling, Terri, eds.
Black Swan, White Raven
Datlow, Ellen, and Windling, Terri, eds.
Black Thorn, White Rose
Datlow, Ellen, and Windling, Terri, eds.
Bitchfest
Jervis, Lisa, and Zeisler, Andi, eds.
Lost Christianities: The Battles for Scripture and the Faiths We Never Knew
Ehrman, Bart D.
The Afternoon Women
Wertenbacker, Lael Tucker
Boudica: Dreaming the Eagle
Scott, Manda
Witches, Midwives, and Nurses: A History of Women Healers
Ehrenreich, Barbara, and English, Deidre
CDS -
Fairy Nightsongs
Kaur, Singh, and Stadler, Gary
Guided Imagery for Stressful Times (music only)
Kohn, Steven Mark
Guided Imagery for Stressful Times (with nature sounds)
Tusek, Diane
2002
Savitri
Scottish Moors
Victor, Jeff
Sacred Earth Drums
Gordon, David and Steve
Healing Garden, Waters, Perfect Calm
Mists of Avalon, The
Unveiling Your Guardian Goddess
Merrill, Raven Star
Emily (member)
The Only Astrology Book You'll Ever Need
by Joanne Martine Woolfolk
The Art of Sexual Ecstasy
by Margo Anand
Don Juan and the Art of Sexual Energy
Marilyn Tunneshende (in the art of Carlos Castaneda)
The Encyclopedia of Witches and Witchcraft
by Rosemary Ellen Guiley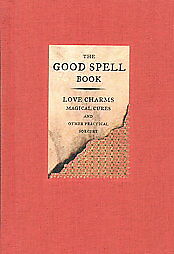 The Good Spell Book
by Gillian Kemp
Wiccan Feng Shui: How to Arrange a Magickal Life
by Alexandria
The Metaphysical Primer: A Guide to Understanding Metaphysics
by Jane L. Robertson and Deborah Hughes
Chris V. (member)
"Celebrate the Earth"
Laurie Cabot
"Celtic Myth & Magick"
Edain McCoy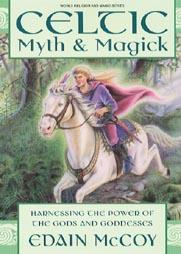 "Sabbats - A Witch's Approach to Living the Old Way"
Edain McCoy
Helen (member/asst. organizer)
Book of Pagan Prayer
Ceisiur Sereth
Book of the Hours
Gillotte
Witchcraze
Barstow
Wicca for Men
A.J. Drew
Woman's Magick
Bowes
The Witch in Every Woman
Cabot
An Ye Harm None
Rabinovitch & Macdonald
The Witches' God
Janet and Stewart Farrar
The Pagan Book of Living and Dying
Starhawk
Intuition
Einstein
The Ride a Silver Broomstick
Silver Ravenwolf
Mark (member)
A Witches' Bible (Alexandrian Tradition/Witchcraft)
Janet & Stewart Farrar
The Witches' God (History/Myth/Witchcraft)
Janet & Stewart Farrar
The Witches' Goddess (History/Myth/Witchcraft)
Janet & Stewart Farrar
Basic texts that offer a clear overview of an Alexandrian-derived witchcraft style and tradition. Contains essential information about the Wheel of the Year, basic Wiccan-style thealogy, and the rituals in the book are good to use as outlines for your personal ritual. Many of the chants and sayings in this book are common to a lot of Wiccan traditions, and you will hear variations of them in many different circles.
Tao Te Ching (East Asian Philosophy)
Lao Tsu
Aradia: Gospel of the Witches (Historical/Italian Witchcraft)
Charles Leland
Aradia, by Charles Godfrey Leland (also available for free online at www.sacred-texts.com)
Aradia is a controversial book in some ways, but there is little doubt that Gerald Gardner and Doreen Valiente drew on its concepts heavily to create rituals and thealogy for Gardnerian Wicca. There are many questions about Leland's sources, and his research, being basically 19th century in outlook, is rather dated, but as a collection of witchlore it is invaluable. In my opinion, this is a basic text that should be read and re-read to get the full impact.
Grace and Mercy in her Wild Hair (Poetry/Kali)
Ramprasad Sen

Shinto Norito
Ann Llewellyn Evans
Evans is an initiated Shinto priest. Her translation of some essential Shinto prayers was approved by the Chief Priest of the Tsubaki Grand Shrine in Japan. Shinto bears some remarkable resemblance to neopaganism, and the concept of the Kami and humankind's relationship to the Kami is worth studying. The book also serves as a fantastic devotional whose prayers can be used in ritual to great effect.
Etheric Anatomy
Victor Anderson

Thorns of the Blood Rose
Victor Anderson
Fifty Years in the Feri Tradition
Cora Anderson
Divine Horsemen: The Living Gods of Haiti
This is the story of a woman who went to Haiti in order to study Vodou dance, and became an initiate. Deren's book is one of the best explanations of Haitian Vodou. Her analysis of how emotion and art and craft become involved in the service of the lwa is intriguing. I rate this book very highly indeed.
Maya Deren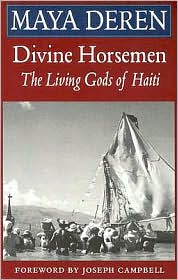 Secrets of the Talking Jaguar
Martin Prechtel
Shamanism: Archaic Techniques of Ecstasy
Mircea Eliade
Shamanism, Mircea Eliade
Dense and academic, sometimes hard to read, but a complete and definitive study of the subject. The book goes a long way toward illustrating how shamanic thought treats the relationship between humankind and the universe, and what the work of the shaman is in various cultures. Often used as a basic text in college comparative religion courses. Not for the faint-hearted or those with a short attention span, but worthwhile.
The Secret Science Behind Miracles
Max Freedom Long
Outlines Long's perception of ancient Hawaiian pre-Christian religion, which he was anxious to preserve against what he saw as the depredations of Christian missionaries. He covers magic and how it works, the concept of the Three Souls, and prayers and rituals as well. As a way of thinking about magic and about the spiritual anatomy of the human being, the book is well worth reading and rereading. This is a book that many traditions acknowledge as a useful and workable text and it has had wide influence.
Storm (member)
Pagan Christmas
Christian Ratsch
The Healing Traditions & Spiritual Practices of Wicca
Debbie Michaud
The Varieties of Religious Experiences
William James
Meditations
Marcus Aurelius
Man & His Symbols
Carl Jung