**Please note, all tickets must be purchased via Eventbrite. 


SUMMARY:

You've introduced an innovation approach (lean startup, business model generation, etc), you came up with new ideas, tested assumptions, pivoted.  Some great ideas were shot down, assumptions proven wrong.  New ideas resulted. 
Now you have it: the game changing capability that will crush your competitor—that is, assuming your organization doesn't crush your idea first.
George Schlitz will share various narratives about attempts at innovation in the enterprise that reinforce the pervasiveness of the challenge, and ironically shed light on a path of hope.

Topics will include:
• The challenges of innovating in a large corporation
• How we are dealing with these challenges today
• What patterns we've observed
• How to get support, momentum, and buy-in and not get fired
All attendees must register via Eventbrite:
>> Click Here to Purchase Tickets <<

SCHEDULE:
6:30 - Doors open; Networking
7:00 - Main Presentation
7:45 - Q&A
8:00 - Wrap-Up & Post-Networking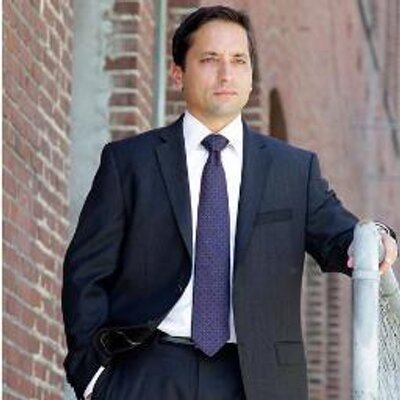 SPEAKER:

George Schlitz, Founder & Chief Executive Officer of ObjectiveChange.
George has worked for over 13 years combining knowledge from the fields of systems thinking, operations management, complexity, leadership and influence with improvement paradigms such as lean thinking, the theory of constraints and agile development in his consulting work.
Prior to founding ObjectiveChange, George co-founded BigVisible Solutions—a consultancy focused on agile product development methods, and was instrumental in growing the company to become the industry leader in agile coaching. He also worked as a consultant for companies like ThoughtWorks and Computer Sciences Corporation. His practical experience with the challenges of introducing significant change in organizations of many sizes was instrumental in developing ObjectiveChange's vision and approach to continuous improvement to a more broad set of challenges.
George's education includes an MBA from Bentley University, a BBA in Operations Management with a primary focus on continuous improvement paradigms, and a BS in Resource Economics from the University of Massachusetts at Amherst.
Twitter: @gschlitz

All attendees must register via Eventbrite:
>> Click Here to Purchase Tickets <<

LOCATION: 
Meetups are held at Neo, the lean product innovation company, at 3rd & Market (next to Super Duper Burger), a short walk from the Montgomery or Powell BART & Muni train stations. When entering the building, proceed straight through the double doors on the first floor. 
ADDRESS:
Neo HQ
717 Market Street, Suite 100
San Francisco, CA 94103
Comment below, or tweet any questions to: @ryanmaccarrigan or @davidjbland
*Lean Startup is a trademark and service mark owned by Eric Ries.