Little Sprouts of Strafford County Pages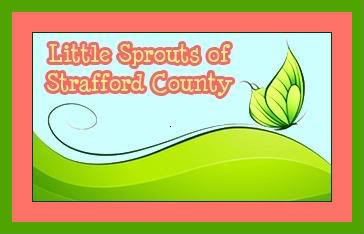 Welcome to the Little Sprouts of Strafford County information page! From here, you can find all you need to know about joining and being a part of this amazing group. Below you will find links to topic-specific frequently asked questions. If you don't find the answer you are looking for, feel free to contact the organizer.
New/Potential Member FAQ's
Attendance FAQ's
Hosting FAQ's
Dues FAQ's
Message Board FAQ's
Meet the Leadership Team
Craft Bin List
Please note:
By applying for membership to this group, you are agreeing to bear the sole responsibility for your child(ren's) safety and comfort at all events. Regardless of the presence of other mothers at events, it is imperative that you watch your own child(ren). In addition, event postings are not venue endorsements. You are the only one who knows your child(ren's) abilities and/or limitations. It is your duty to take these things into consideration before attending an event. Once you have decided to attend an event, you assume full responsibility for any and all associated risks, foreseeable or not.




While imitation is the sincerest form of flattery.... We have worked very hard on our group pages, policies, guidelines and layout. Please do not copy any of our hard work without asking for specific permission! If you need help creating your pages, then please contact the group organizer. Thank you!!