Taizé Evening & Socialising
1st Saturday of the month, un-hosted.
ALL DENOMINATIONS WELCOME.
Enjoy singing meditatively together! Interspersed with periods of silence.
Taizé is the name of a small French village in Burgundy where Roger Schultz, a young seminary student founded a simple prayer community offering hospitality, refuge and reconciliation in response to the hostilities of the second world war.
As knowledge and appreciation of the community grew, more people from all over Europe came to pray with the brothers of Taizé, leading to the chanting of songs and prayers in a variety of languages.
Now, thousands of young people from all over the world and a variety of Christian traditions come to Taizé.

If you prefer not to sign up, then please just turn up! The more the merrier!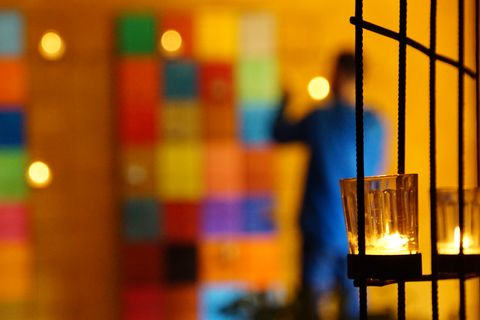 JUST TURN UP 7 PM, MEET RIGHT-HAND SIDE OF AISLE, ON BACK SEATS.
Nearest London underground station is Leicester Square station on the Piccadilly and Northern lines.
CLICK HERE TO VIEW MAP AT
www.ndfchurch.org/en/find-us/
9, 24, 38, 94 and 176 buses stop nearby.

Out of Leicester Square station walk into Leicester Square, where to your right you see Leicester Place. The church is a few metres up to your right.
FOR MORE INFORMATION VISIT:
http://taize.fr/en_article338.html
www.ndfchurch.org/en/parish-information/parish-groups/prayer-groups-activities/
1865 - A rotunda was transformed into Notre Dame de France by the French architect Louis Auguste Boileau, hence the circular shape of the present church. 11 June 1868 - Consecration of the new church which was the first one built using cast iron in London