Dear Member,
Here is the current list of the 
STARTUPS
­ that are vying to get onto the stage at Live Sharks Tank® to convince the Sharks to fund their dreams.
Basil Seed Words - Zen Basil   /   Chill Co   /   GameFace Labs   /   Pinpinman  /   Cashaa   /   XcellTrip   /   ToyUp   /   Mission AI /   Raccoon.World   /   Moor Technology   /   GlobalSolutionsWin   /   Chef Koochooloo   /

There is room for a few more, Startups can apply here:
www.startupsshowcase.com/apply­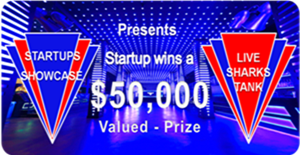 Everyone
is welcome to join us at the 53rd episode of Live Sharks Tank, Friday Nov 17, 2017 at Temple 
SF, 540 Howard Street, San Francisco CA
.  The doors open at 6:00 PM. This event is for anyone whose age is 21+ bring a valid Government issued I.D. Also, stay for the VIP after party with the Sharks!  Get your early-bird tickets here: 
­
https://www.LiveShark...
­
THE SHARKS/JUDGES: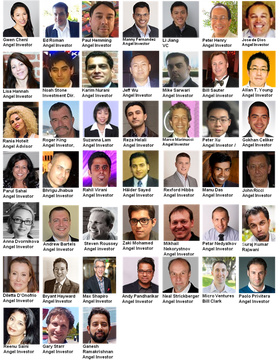 Gwen Cheni-Angel Investor / Manny Fernandez Angel Investor / Lisa Hanna Noah D. Stone - Managing Partner Jel Ventures / Paul Hemming Angel Investor / Li Jiang – VC / Karim Nurani Angel Investor/ Ozan Zanmes Angel Investor/ Suzanna Lam Angel Investor / Parul Sahai Angel Investor / Allan T. Young Angel Investor / Max Shapiro Angel Investor / Peter Henry Angel Investor / Mike Sarwari Angel Investor / Andy Pandharikar Angel Investor / Reenu Saini Angel Investor / Steven Roussey Angel investor / Gary Starr Angel Investor / Valeriy Kondruk Angel Investor / Manu Das Angel Investor / Anna Dvornikova Angel Investor  / Bhrigu Raj Jhabua Angel / Mario Marinucci Angel / Diletta D'Onofrio Angel Investor / Nobility Ventures Andrew B. Bartels / Voivoda Ventures Petar Nedyalkov / Suraj Kumar Rajwani VC /
Whom will the Sharks choose as the top Startups?


Who will the Crowd Choose as the winner?

Who will the crowd chooses the winner of the $50,000
Join us tell choose who your favorite startup!

Stay for the VIP after-party

Please share this with friends that will enjoy a complete night of business and pleasure!
Thank you,
Startups Showcase Group