DEAR VIP Member,
THE SAINT PATRICK'S DAY SURPRISE:
Everyone can get 50% off tickets, Sponsored by Aplaz Group Inc,
www.livesharkstank.co
­, with promo code:
LiveSharksTank-Alumni
­
THE EVENT:
The crowd will choose the winning Startup that will walk away with a minimum $50,000 valued prize at Live Sharks Tank episode 57! March 16, 2018 at doors open 6:00 PM. YES, you the audience chooses the winner!
THE INVITATION:

Invitation, anyone over age 21 can attend, please get your ticket here:
www.livesharkstank.co
­
THE STARTUPS:
MAMALETTE / NORMA / AUTOLOTTOSCRATCHR / DAHYOR / KEGG / HAPPY COUPLE / MRNOOW / CAPITARIA / STARFEEDTV / TEENSWHOCODE
There is room for a few more startups to get onto the stage, apply here:
www.startupsshowcase.com/apply­THE VENUE:
Temple Night Club 540 Howard Street SF, CA
THE SHARKS:

We've had over $228,000,000 in financial transactions for Startups!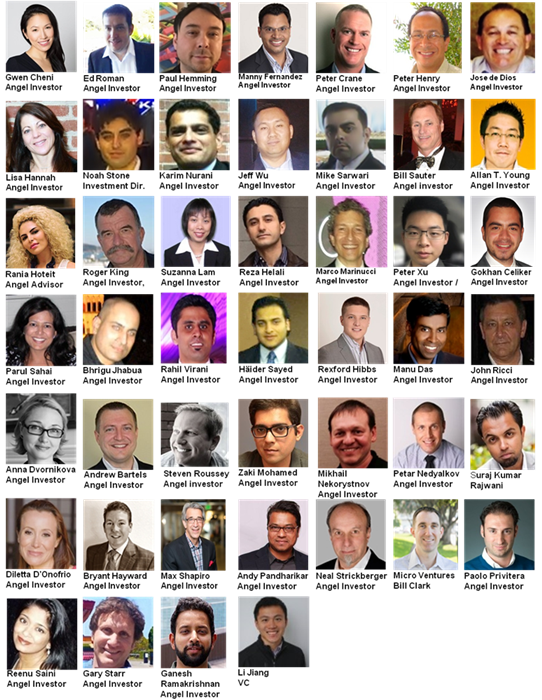 PLEASE SHARE THE SURPRISE WITH YOUR NETWORK:
50% off ticket price, use the promo code: LiveSharksTank-Alumni
SPONSORS:
www.Aplaz.com
HR online and in person solution for micro, small, and start-up businesses simplifies employee management and administration. "Yes, because we do the work!" states Bridget Milet, CEO. "OUR CLIENTS are a thriving business that employs from 1 employee and up.)"
www.eco-systm.com
is a dynamic co-working community of creative professionals, startups, and freelancers, founded on the idea that entertainment, creativity and business can come together to offer a truly unique work experience for Bay Area professionals.
www.RRoyceLaw.com
Throughout the years, we've worked with a diverse range of companies, based both in the United States and abroad. We strive to provide personalized and strategic solutions that address the specific needs and goals of our clients. Whether you are preparing for an important one-time transaction or require ongoing legal maintenance, our friendly team of experts are here to help.