Check our Facebook Page:
https://www.facebook.com/pages/New-York-Movie-Watchers-Much-More/378998372181726
 NOTE: $3.00 will be refunded to you at the end of the event. 
Hey Movie goers,
In 1938, young orphan Liesel (Sophie Nélisse) arrives at the home of her new foster parents, Hans (Geoffrey Rush) and Rosa (Emily Watson). When Hans, a kindly housepainter, learns that Liesel cannot read, he teaches the child the wonders of the written language. Liesel grows to love books, even rescuing one from a Nazi bonfire. Though Liesel's new family barely scrape by, their situation becomes even more precarious when they secretly shelter a Jewish boy whose father once saved Hans' life.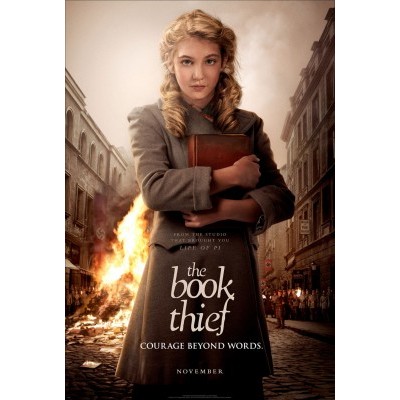 Cast: Sophie Nelisse, Geoffrey Rush, Emily Watson, Ben Schnetzer, Nico Liersch
Director: Brian Percival
Genres: Drama
Running time: 2 hr 7 min.
Rated: PG-13-Some Violence and Intense Thematic Material
http://www.youtube.com/watch?v=68mu8IP6sSc
After the movie well meet at the lobby where we first met to go as a group to:
                             The Headless Horseman     
                                     119 E 15th St
                        (between E Union Sq & Irving Pl) 
                               New York, NY 10003
                                 (212)[masked]
                                Check their menu!
                             See you all Saturday Night!