مرحبا Hello. اسمي Michael Kim 'Jamal' Riegelman, the Director (المدير) of the NYC Arabic Club. Feel free to text or call me at 1 (347) 523-3937, or email me at MichaelKimRiegelman@gmail.com or NYCArabicLanguageClub@gmail.com if you have any questions about our community, but please first read through the description below as it will answer many of your questions.

يرجى النص، والدعوة، أو البريد الالكتروني لي في 1 (347) 523-3937 (MichaelKimRiegelman@gmail.com أو NYCArabicLanguageClub@gmail.com) إذا كان لديك أي أسئلة حول مجتمعنا، ولكن أولا الرجاء قراءة من خلال الوصف أدناه لأنها سوف يجيب العديد من الأسئلة الخاصة بك
See More Stats

نادي نيويورك لغة و الثقافة العربية

نادينا يهتم بجمع شمل العرب و كل الاشخاص المهتمون بالغة و التقافة العربية في مدينة نيويورك العضيمة نحاول في نادينا ان نغير الافكار السلبية المتخدة عن العرب من بعض الناس
نحاول ايضا ان نصنع قناطر جديدة من الصداقة الثفاهم بين كل افراد هذا النادي

SUGGEST A LINK!
We are an
extremely diverse
group of people who come from a wide variety of ethnic, social, and religious backgrounds. We gather together to practice communicating in Arabic
(MSA as well as colloquial dialects)
as much as possible.
Beginners do not fear
! You must start somewhere!! Our members range from complete beginners to native fluent speakers - some are even Arabic professors and private tutors. Whatever your skill level is, you are welcome to join us. Everyone is friendly and always eager to help!
نحن مجموعة متنوعة للغاية من الناس الذين يأتون من مجموعة واسعة من الخلفيات العرقية والاجتماعية والدينية. ونحن نجتمع معا لممارسة التواصل في اللغة العربية (MSA فضلا عن اللهجات العامية) قدر الإمكان. مبتدئين لا خوف! يجب أن نبدأ من مكان ما! تتراوح أعضائنا من مبتدئين إلى المتحدثين بطلاقة الأصلية - بعضها حتى أساتذة اللغة العربية ومدرسين خصوصيين. أيا كان مستوى المهارات الخاصة بك هي، أنتم مدعوون للانضمام إلينا. الجميع ودية وحريصة دائما للمساعدة!
We also attend
cultural events
pertaining to
North Africa and the Middle East
. Some past events include the
6th Annual New York Arab- American Comedy Festival
, '
a Night in the Maghreb
', a concert at Lincoln Center featuring
Idir
(Algeria) and
Najat AAtabou
(Morocco), numerous art exhibitions, such as the recent opening reception of '
Feminizing Colors - Modern Interpretations of Women's Role in Society
', by the Saudi Artist Muneera al'Kaltham, and film screenings, including a special pre-release of the upcoming '
Amreeka
', by writer/director Cherien Dabis, as well as numerous lectures by renowned speakers such as
Dr. James Zogby
.
Newcomers are always welcome at any of our events. Please go through our website and look around. Also, check out the links below - as there are some
great resources
for anyone interested in Arabic Language and Culture!
القادمين الجدد هي دائما موضع ترحيب في أي من أحداثنا. يرجى الدخول من خلال موقعنا على الانترنت وننظر حولنا. أيضا، تحقق من الروابط أدناه - كما أن هناك بعض موارد كبيرة لأي شخص مهتم في اللغة العربية والثقافة!
A LITTLE ABOUT ME

My name is Michael Kim 'Jamal' Riegelman. I'm the Modir/Director of the club. I can be reached via eMail @

MichaelKimRiegelman@gmail.com

, or my Cell @

(347) 523-3937




A photo taken at al'WaHa Arabic Village, where I worked teaching Arabic for the summer (2006)
I served as a
Peace Corps
volunteer (Environment Sector) in Morocco, completing my service in 2003. This is where my interest in and fascination of Arabic Language and Culture began. I'm proud to be a founding staff-member of CLV's
al'WaHa Arabic Village
, a Language and Culture Immersion Camp in northern Minnesota. Until recently, I was working at
United Nations
Headquarters in NY, in the
Department of Peacekeeping Operations
,
Office of Operations
. I'm also an Experienced & Certified ESL Teacher (
CELTA
trained). I reside in Hell's Kitchen, Madhattan! To view my complete Bio, please go to
Wafin.com's
'Moroccan of the Month'
for April, 2006.
I had the opportunity to meet with President Bush and the King of Morocco, Mohammed VI, while working
at the United Nations during the 58th Session of the General Assembly (2003)
---
OUR CLUB IN THE PRESS
al'WaHa Arabic Village NPR Article
Wafins 'Moroccan of the Month'
---
---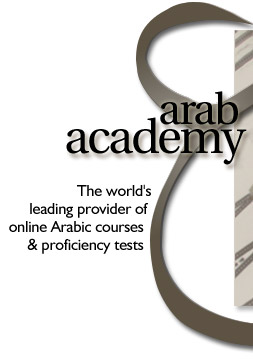 UN Arabic Language Class Website!
---
American Society for Muslim Advancement
---
a bookstore in NYC specializing in Arabic materials, ranging from children's books to encyclopedias!
a Gallery in Soho featuring Middle Eastern Art, curated by a world-renowned Iraqi Artist!
The Oded Halahmy Foundation for the arts is a non-profit
cultural organization created to fund original artistic expressions
of peace and hope in the Middle East, the United States and around the world

"May there be peace in Iraq, the Middle East, and around the world"
---

---
Type Text In Arabic and Paste It Into Email!
---
M'oudswing - Arab Music n'Jazz!
Maqam World is a non-commercial, educational web site dedicated
to helping musicians understand the maqam or modal system
used in classical Arabic music
Marcel Khalife's Official Website

Iraqi-American trumpeter Amir ElSaffar is an accomplished jazz and classical trumpeter!



---
the Returned Peace Corps Volunteer Network of New York
The High Atlas Foundation (HAF) is a nonprofit 501c(3) organization whose aim
is to establish community-based projects in Morocco which local people
design and manage, and that are in partnership with government and
non-government agencies. HAF was created by Peace Corps Volunteers
and Staff who served in Morocco
an Intercultural, Social and Sport Organization founded in 1990
---
---
Welcome to Turning Point For Women and Families - a New Community
Based Social Services Agency Serving the Muslim Community In New York

The Muslim Consultative Network (MCN) works to strengthen and unify the diverse New York City Muslim community through education, collaboration, capacity-building and social justice advocacy.[/url]


Project Hope is a Non-Profit Volunteer Organization whose goal
is to provide a participatory, educational space for
war-affected children in the Near East
Members are Palestinians & Israelis who've lost loved ones in conflict.
MidEast Web was started by people active in Middle East dialog and peace education efforts. Our goal is to weave a world-wide web of Arabs, Jews and others who want to build a new Middle East based on coexistence and neighborly relations
The Families Forum, as the expanded group of about 500 families is called,
seeks to solve the ongoing conflict between Israelis and Palestinians through
dialogue and mutual understanding. We call on all parties to promote
reconciliation as the only way to reach true co-existence and peace
Just Vision increases awareness about Palestinian and Israeli
non-violent, civilian-led efforts to build a base for peace in the Middle East
---



<p><a href="http://vimeo.com/3227... Khalife w/Bassam Saba & The New York Arabic Orchestra</a> from <a href="http://vimeo.com/fenm... Magazine</a> on <a href="https://vimeo.com&quo... <p>The New York Arabic Orchestra held a wonderful gala in New York City to honor their director Bassam Saba, legendary musician Marcel Khalife and acclaimed writer Jack Shaheen.<br /> <br /> This is a short clip from a guest performance by Marcel Khalife himself. As you can see, he's brilliant with it.</p>