Apr 9, 2014 · 5:30 PM

This location is shown only to members
Come join us for our regularly scheduled socials every 2nd Wednesday of the month. This month we will be at Garage Bar – a trendy bar located in, you guessed it, a former garage in Louisville's East Market District (aka NuLu District). This casual neighborhood restaurant features pizzas from a wood-fired brick oven and Southern specialties along with draft and bottle craft beers, Kentucky bourbons, seasonal cocktails and wine, basically something for everyone.  We plan to mingle in the outdoor patio area. And lucky you, the Louisville Downtown Partnership will be bringing a putt-putt (mini golf) course for the event. Yep, you heard us right. PUTT-PUTT! So not only will you be socializing with the coolest newbies in town, you'll be able to show off your sweet putt-putt skills.
Parking: Street parking is free after 6 pm on Market Street and free all the time on the side streets.
Event is free and open to the public, even if you are "Old2Lou" or "ReNew2Lou". So come join us as we mingle with Louisville's finest newbies!  Look for the signs and people with New2Lou name tags. RSVP today to reserve your spot!
Location:
Garage Bar
700 E Market St
Louisville, KY 40202
Website Facebook Page Twitter

Sponsor
A big thanks to our amazing sponsor the Louisville Downtown Partnership, the folks that keep downtown thriving, fun and clean! They will be launching their brand new website soon, so stay tuned. It's going to be all kinds of awesome!
Want to sponsor or host an event? Contact us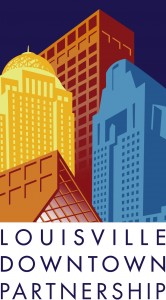 RSVP for upcoming events and stay connected to New2Lou members at the links below:
Website: http://new2lou.com/
Facebook: http://www.facebook.com/New2Lou
Twitter: http://twitter.com/new2lou
Meetup: http://www.meetup.com/New-2-Lou/

Have a location suggestion for upcoming socials or want to host an event? Contact us