Announcing a new Meetup for Little Rock Volunteers!
What
:
NORTH LITTLE ROCK LANDING CLEANUP
When
: Sunday, November 21,[masked]:00 PM
Where
: North River Landing
100 Riverfront Dr
North Little Rock, AR 72214
I apologize for the short-notice meetup yet I wanted to take full advantage of this unusually warm weather Sunday. Let's cleanup the North Little Rock Boat Launch Landing area. This area is across the street from the Verizon Arena. The USS Razorback Submarine & the Arkansas Queen is located in this area as well further down. Afterwards with the upcoming holidays approaching, let's brainstorm about ideas for our next meetup. Hopefully, everyone will be able to stick around & mingle as we get to know each other as well.
The link below has the directions to the area as well as GPS coordinates if you have one.
Hope to see you all there. Looking forward to seeing you all! If you have any questions or need to contact me, give me a call. [masked]
Wesley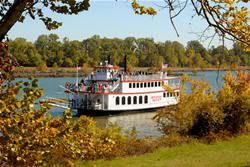 <br></br>
NORTH RIVER LANDING
RSVP to this Meetup:
http://www.meetup.com/LittleRockVolunteers/calendar/15508029/