The 5th annual Florida DrupalCamp conference will be held Saturday Apr 20th in Orlando, FL. This conference will host around 300 web developers from across the Southeast!
Cost are only $25 (earlybird pricing of $20 before April 1st) and including lunch, tshirt and other conference swag. Register at http://fldrupalcamp.org/register
Reason # 1: Keynote: Ryan Szrama from Commerce Guys!
Ryan Szrama will be presenting this year's keynote session! If you have done anything remotely related to e-commerce and Drupal, you have used Ryan's code. Ryan is the VP of Community Development at Commerce Guys, Drupal Commerce Project Lead, and a contributing author to "The Definitive Guide to Drupal 7" book. For more info on Ryan, see http://fldrupalcamp.org/news/fldc-2013-pleased-welcome-ryan-szrama-keynote-speaker
Reason #2:  Six session tracks including "Site Building", "Design, Theming, and Usability", "Sessions off the Drupal Island", and a dedicated beginner track!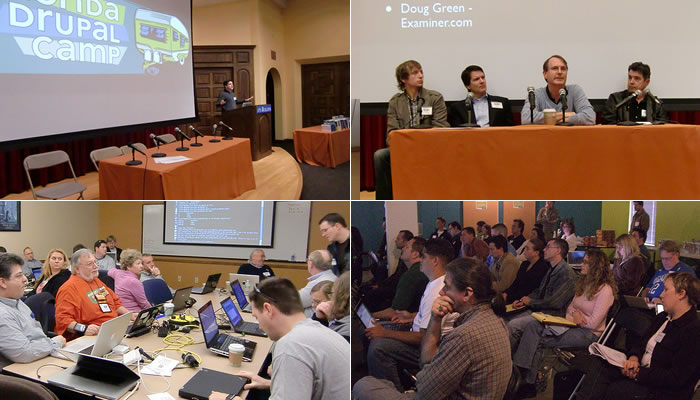 Florida DrupalCamp will have 6 sessions tracks to meet everyone's needs. We've already had over 20 session submissions (including some really amazing ones!). Take a look at http://fldrupalcamp.org/program/sessions
Reason #3: Beautifully Designed, Limited Edition T-shirt!
Each attendee will be provided a beautiful, limited edition DrupalCamp tshirt (in addition to lunch, food, swag and more)! For more info on these t's, see http://fldrupalcamp.org/news/fldc13-coolest-camp-t-shirts-planet

Be sure to check out all the details, and register now at http://fldrupalcamp.org
Thank you from the [hard working] Florida DrupalCamp 2013 Organizing Team!