I've updated this Meetup. For more details, see the full listing:
http://www.meetup.com/Outdoor-Singles/events/125302882/
When: Thursday, November 21,[masked]:00 PM
THAILAND DELUXE SINGLES VACATION

November 21st - December 1st
This will be our 3rd trip to Thailand but our first time to the island of Koh Samui. Thailand is exotic, beautiful, and thrillingly d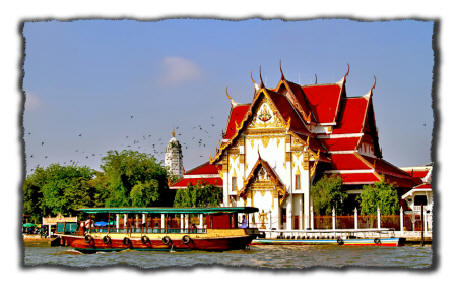 ifferent. This time around we're going for a more relaxing trip with just two stops - 3-nights in Bangkok (2 at the beginning and 1 at the end) and 6-nights in Koh Samui.  
We arrive in Bangkok on November 22nd with our direct, non-stop flight from LAX. The next day we will plan a full day tour to include the Grand Palace and a Klong tour of the canals. Within the palace complex are several impressive buildings including Wat Phra Kaew (Temple of the Emerald Buddha), which contains the small, very famous and greatly revered Emerald Buddha that dates back to the 14th century. Bangkok's charming riverside is brimming with stories to tell. On this tour, a long-tailed speedboat whisks you down the Chao Phraya River and canals (khlongs) of Thonburi - the original site where Bangkok was founded. 
After our 2 nights in Bangkok we will depart for the beautiful island of Koh Samui for the tropical side of this vacation, adventure tours and water sports. This will be a new destination for us and after much research we selected an awesome luxury hotel called Rocky's Resort in Lamai Beach.  
The island is green and lush and filled with tropical waterfalls, forest, coconut trees, Buddhist temples, and small shops. It is
located directly south of Bangkok in the Gulf of Thailand and is about a 50 minute flight from Bangkok.
This is a boutique hotel located a short distance away from the town of Lamai that was ranked #1 on Tripadisor out of 39 hotels in the area. Our resort is situated directly on the beach in a secluded cove approximately 1.5 km from Lamai Beach, the second largest beach on Koh Samui, Thailand. The location is private and romantic, with no resorts directly on either side of us, which gives the resort a feeling of privacy and isolation. However, it is only a short ride to the center of Lamai for shopping, restaurants and nightlife with free shuttles running 3 times a day. Again, early signups will enjoy upgraded Garden Pool view rooms and there are opportunities to pay a bit more for Jr. Suites that we also have in our room block. This is going to be nice to just be in one place for the next 6-nights.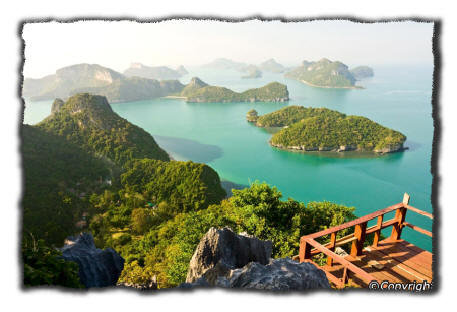 The optional tours here offer just about everything you could ask for. There's excellent snorkeling and scuba diving just a short boat ride away, ATV tours, elephant riding, zip-line canopy tours, temples, waterfalls, a place called the Magic Garden.  
We'll take an optional tour by  speedboat to the magical island chain of Angthong Marine Park. It's a  full day trip to three different islands - Wao Island, Tai Phow Island and Mae Kho Island. We'll enjoy the pristine beaches, kayaking, secluded lagoons and breathtaking viewpoints and it's only one hour from Samui.
Another fun optional boat tour we'll set up is to Koh Nang, just 90 minutes away.  The sandbar beaches, formed by the ocean's currents interacting with the three peaks of the island, are unique to the world. Their beauty will take your breath away. We'll enjoy snorkeling in clear water and a chance to encounter the most beautiful ocean life. Continue to Koh Tao (translates as Turtle Island, so named because of its shape) where we stop for lunch at Bingo Restaurant. After a wholesom
e meal you can either snorkel, sunbath or just relax under the coconut trees.
On Koh Samui  and Koh Tao you will also find some of the best diving sites in the Southeast Asia region.  You can also go on a daily dive trip to Angthong National Marine Park and popular Sail Rock. Whale sharks can be spotted here. The water is rich in colorful corals and has an impressive fish life. Click here to check out some of the more popular dive sites.  
There are pinnacles, tunnels, swim throughs, and an abundance of sea life and healthy coral. You can count on us to set up plenty of dive trips with the best operator. As we get closer to the trip we will have more information on all of our tours.  
On Saturday, November 30th we head back to Bangkok where the trip all began for one more night before we fly back to LAX.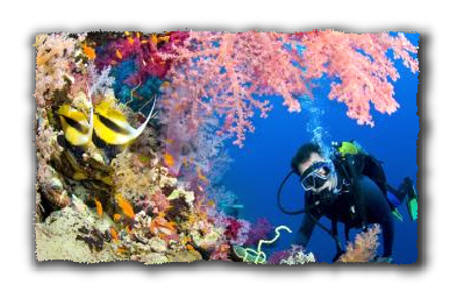 Cost, for the international air, domestic air and 9-nights accommodations with daily breakfast at these two 4-star hotels is just $2,450. Don't miss what we certainly be another wonderful trip to paradise.  
INCLUDES:
International and domestic air (Deduct $1,073 with your own air).

Daily Breakfast

Price is for double occupancy
DOES NOT INCLUDE:
Click here to see photos from a past trip of ours to Thailand
  $200 DEPOSIT TO SIGN UP

Click here to go to the full webpage listing for this trip with more information including hotel photos and links.

Where: Bangkok & Koh Samui
1
Koh Samui
RSVP limit: 44 "Yes" RSVPs
If the changes affect your plans to attend, please take a moment to update your RSVP. (You can RSVP "No" or "Yes".)
You can always get in touch with me through my group profile on Meetup.