PHILLY POPS[masked] Season, Five PBSN Concerts, Kimmel Center. WOW! Extraordinaire! Awesome! Christmas Concert, The BEATLES, Broadway, Ella Fitzgerald, Louis Armstrong, The Eagles, Fleetwood Mac and Journey. Concert schedule with Briefs

*
The Philly Pops[masked] Season

Kimmel Center
for the Performing Arts
Verizon Hall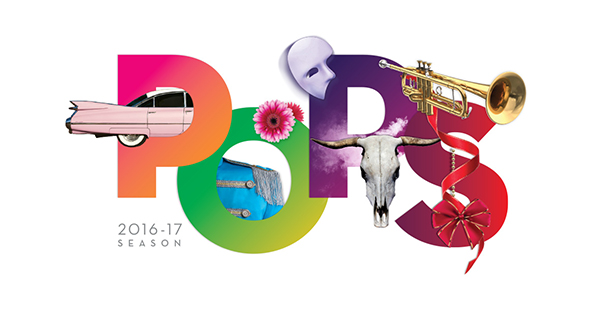 WOW! Extraordinaire! Awesome!
Concert schedule with Briefs follows below.
Seatng: Tier 2 center facing directly towards the Orchestra.
**
******* PBSN Nights At The Concert *********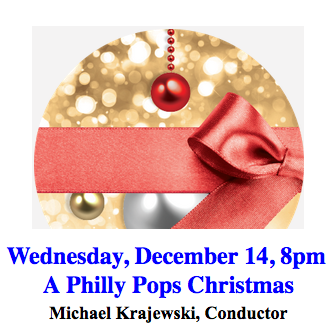 Popular POPS guest artist Tony DeSare returns to the Kimmel Center for performances of A Philly POPS Christmas that will also feature the Philadelphia Boys Choir, the African Episcopal Church of St. Thomas Gospel Choir, the POPS Festival Chorus and organist Peter Richard Conte. Click here for more event information.
*
***************************************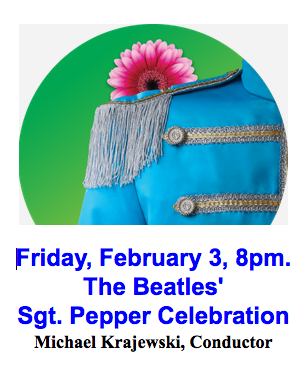 Acclaimed Beatles tribute band Classical Mystery Tour joins the Philly POPS for a Sgt. Pepper Celebration in honor of the 50th anniversary of the groundbreaking Sgt. Pepper's Lonely Hearts Club Band album. Along with classics from the album – including Lucy In the Sky With Diamonds, With a Little Help From My Friends and When I'm 64 — expect other timeless "Fab Four" hits such as Yesterday and Hey Jude.
"The Beatles never performed many of their songs live in the way that they recorded them because they had extra sound effects and instruments in the studio, but with a full orchestra, we can recreate these timeless songs in the concert hall," Krajewski said. "Beatles aficionados are blown away hearing an orchestra like ours perform this music."
Mark your calendar.
*
**************************************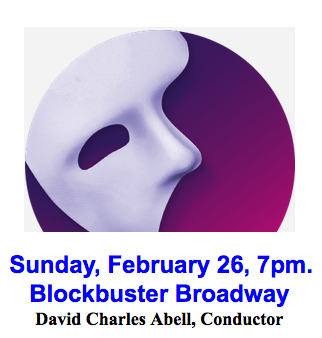 David Charles Abell is back in his hometown of Philadelphia with Broadway stars Hugh Panaro, Alli Mauzey and Rachel York! The internationally celebrated conductor who has wowed POPS audiences during Christmas Spectacular for the past three seasons brings the best of modern Broadway shows to the POPS stage. On deck: showstoppers from Andrew Lloyd Webber's Phantom of the Opera (with Panaro, the Philadelphia-native who starred in the title role on Broadway), Les Misérables, Stephen Sondheim's Into the Woods, and Wicked (with Mauzey who played Glinda on Broadway).
Mark your calendar.
*
**************************************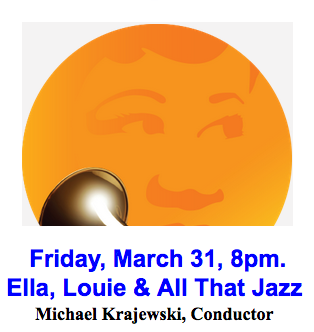 "The First Lady of Song" would have been 100 years old in 2017. The POPS will celebrate Ella Fitzgerald's musical legacy with her frequent collaborator Louis Armstrong in a swinging lineup of their biggest solo and combined hits. Master jazz trumpeter Byron Stripling and R&B sensation Marva Hicks join the POPS to cover chart-toppers like It Don't Mean a Thing (If It Ain't Got That Swing), Sweet Georgia Brown, A Tisket A Tasket, What a Wonderful World, and many more.
"Ella and Louis' songs were magical – they performed them so skillfully and with such expression that the music is still relevant today," Krajewski said. "Ever since I've known Byron, I've wanted to bring him to Philadelphia. He's a great musician with a wonderful personality, a great sense of humor and is an all-around entertainer.
Mark your calendar.
*
**************************************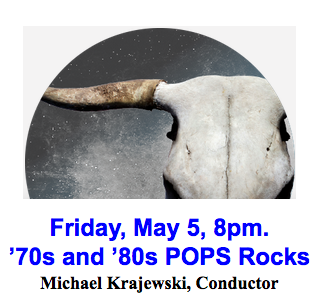 Leave your cares at home and kick back with The Philly POPS as we perform the hits that defined the golden musical era of the '70s and '80s. Joined by vocalists/guitarists Micah and Lori Wilshire and Shem von Schroeck, we'll revisit The Eagles, Journey, Fleetwood Mac, and other chart-topping rock bands with unforgettable hits like Take It Easy, Hotel California, Desperado, Go Your Own Way, and more.
Mark your calendar.
**
***********************************************************
There will be a Meet and Greet before each concert
Time and Place TBA
*
Concert Seats:
Tier 2 center facing directly towards the Orchestra.
*
Listed price includes all Eventbrite fees.

*
Your Verizon Hall tickets must be picked up at the Meet and Greet no later than 45 minutes before start of Concert; no refunds or exchanges. All sales are final.
*
click venue name above for directions
300 South Broad Street - Philadelphia, PA 19102
(on the Avenue of the Arts)
*
Discounted parking passes are available from select garages.
For more information, please call[masked]
*

QUESTIONS: email [masked] OR call[masked]