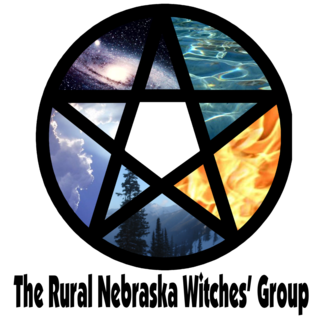 The
Rural Nebraska Witches' Group
is a community of like minded individuals, new seekers and those who have been on the Path, who meet to share personal life stories and information on local Pagan events, participate in open rituals and share experiences while learning. We hope to create and foster a Pagan community in and around Nebraska. Based on community involvement, we make every attempt to go beyond the Kearney area for our meetups several times a year. Future goals include offering clergy for handfastings and to hold open circles. It is time for Pagans in this state to find each other and become family.
We strive to have at least one meetup each month. This is usually held on a Saturday, mid-afternoon to early-evening and in different locations throughout the year based on interest. Be sure to watch the boards and our calendar for further information. We also celebrate three of the Sabbats during the year as close to the dates as possible with a ritual in addition to the meetup. Those holidays are Beltane, Litha (Midsummer or the Summer Solstice) and Samhain. We also offer a bi-monthly learning circle for those wishing to learn more. Topics are discussed on the boards and determined by what our members wish to learn about. Children are always welcome at any function but this is mostly a gathering of adults seeking to socialize and share.
Not a member yet? Attend any one of the events on the calendar. Guests are always welcome.
Take a look at our calendar. Additional opportunities always arise, so check the RNWG calendar often.
Click here to view our calendar.
What happens at a RNWG function and what are our functions?
Click for more information.
The main focus of the RNWG is to promote gatherings and to build a strong community of rural Nebraska Pagans. We are attempting to foster a Pagan Community but are open to all who may wish to attend. Our open discussion format allows for a variety of topics to be explored. This open format also allows for discussions to venture into all aspects of life and from time to time do become adult in nature.
We use the message boards to share information, ask questions and plan our meetups. Everyone is welcome to participate.
Message board etiquette.
The members of the Leadership Team have various responsibilities within the group. We are here to answer your questions and help plan the meetups you most want to see.
Meet your organizers.
Check out our store on Cafe Press. All proceeds go directly to the group and our used for rental fees, group ritual supplies, refreshments, door prizes or other group fees.
RNWG shop
edited 07/21/2010 sjhk