Spice it up with Salsa4Life!

Bored with the same old Salsa moves? Want to add more styling or moves in your dance? Need a challenge?

Join us every Tuesday starting February 5, 2013!
Salsa 4 Intermediate level

Time: 8:30pm-9:30pm
Pay-as-you-go-price: $10 per class or $30 for 4 classes when paid in advance.
Instructors: Giovanni & Clara
Location: The Dance Space @ 6004-A W. Broad St. (Above Mekong Restaurant)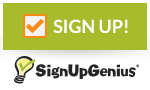 Registration is required!
The intermediate Salsa level offers combinations of patterns and styling techniques. This class is available to those that have taken the beginner advanced class and have previous dance experience.