'Becoming a Master'
photography workshops presents:
A 3 hour
'Intro to your camera'
class by master photographer Michael Seewald
only $49.95
(Reduced from $95 previously)

Greetings, we have started to offer a series of three hour 'mini-classes'. These are designed to give instant help to folks than need a little help in varying departments, at a very reasonable price - $49.95 each.
They are held at our San Diego (Del Mar) Gallery. These are not designed to give you all the info our three day classes do, but they will help you become a better photographer as you'll be able to shoot in all manual mode, just like the pros.
1. An f/stop from a stop sign, how to figure out your own manual settings (f/stop and shutter speeds).
2. What your histogram is (exposure tool we all have in our cameras) and how to 'read them'.
3. Compositional basics to help you on your way to start winning awards!!!
4. What 'Depth of field' is and how to make it work for you to make exciting photographs.
5. What lens to use for which situations, so you won't be left out in the dark when shooting.
6. What a light meter does and how to use it to make better photos than your 'auto' settings would be able to do (yes, you will end up being smarter than your camera, and in many cases, your VERY expensive camera)!
7. What is ISO and what setting do we set it at for various lighting situations.
"...This "intro" class was perfect for me. It covered some of the fundamentals of photography, as well as information more specific to shooting with a DSLR. I left the class feeling more confident with my camera, and also more enthusiastic about getting out there and trying new things.

Michael's enthusiasm and energy are engaging and inspiring. It's obvious that he loves to teach others what he has learned over the course of his career. ..., Michael covered a lot of information in a short amount of time.

It was a great jumping-off point for me. Having the class in Michael's gallery, surrounded by his work, was also inspiring.
... This class was a good value for what I learned in two hours.
... I've already signed up for the NIGHT class next week ...."
Bob Mickey, Carlsbad, CA
2 hour class grad of 1.4.'12
BUT if you can afford the 'full version' of the Seewald fun-shops (a very full three, solid days with a lot of one-on-one with Michael in the field) for only $695, we would suggest going for it. If money is a problem, and you want to become a 'little bit better' instantly, then these 3 hour mini-classes are for you. They are still fun, and you will get more than your monies worth.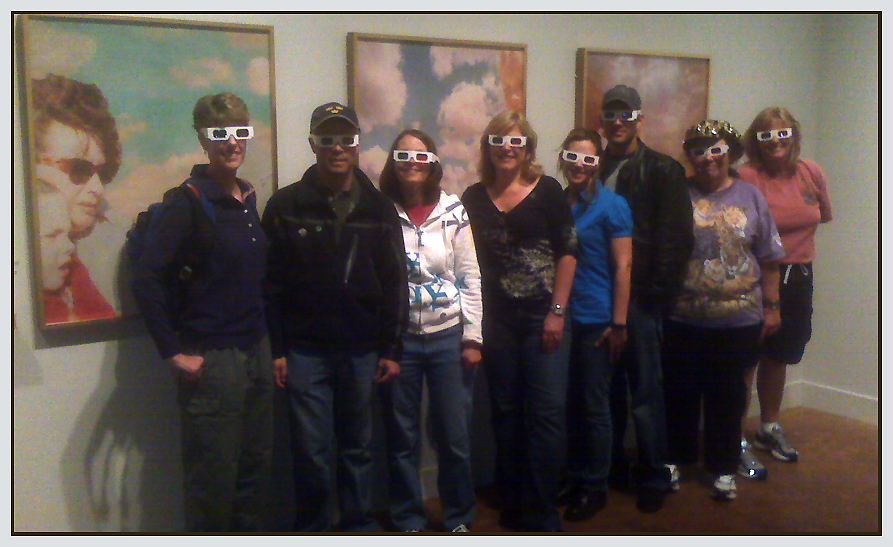 San Diego class at the Museum of Photographic Art

"A to Z class...A mind blowing experience. A whole new way of thinking and seeing; not just about photography but also the world. I now feel comfortable and confident with my digital camera and I'm beginning to see the world in a different light. I am excited about moving on with my photography; my friends and family hear it in my voice and have given me great feedback (including some wows) on the photos I showed them from the afternoon of Day 3; What I have learned will last me a lifetime. Thank you again Michael!!"
Joe Aglio, San Diego class of[masked]
Ramona, CA