The deadline to register and pay online is
2 pm  T 8/30
There is a cover charge to attend this event.
A "YES" RSVP on our meetup site does not confirm your reservation.
In order to attend, you must register and pay here:
https://www.eventbrite.com/e/mobile-apps-from-idea-to-execution-tickets-27098943670
Take advantage of online advance registration and early responder pricing.
Slots are limited!  First come, first served!
Please bring your printed ticket to the event.
Or, pay $20 (cash) at the door.
Do you have the next big app idea, but don't know where to start to make it a reality?
The app economy is a complex beast, and it takes careful planning from idea to execution to make your app explode into the market. Mobile app guru Rich Foreman will discuss the groundwork and what you need to consider before you launch your app.
Rich will discuss:
1) various ground work monetization models
2) the mobile app development process
3) how to select a developer
4) app development alternatives
5) mobile ad models
and more!
Come with your questions and scenarios.
Agenda
6:30 pm to 7:00 pm  Check In, Food, Networking Reception
7:00 pm to  8:30 pm  Presentation, Q & A
8:30 pm to  9:00 pm  Informal  Q & A,   More Networking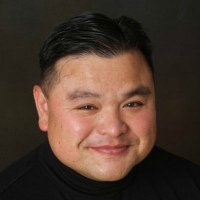 About the Speaker
Rich Foreman is the CEO and Co-Founder of Apptology. He leads Apptology with over 20 years of experience in leadership, engineering, mobile application development an sales. Rich has a BS in Industrial Engineering from the University of Washington, an MPA from Troy State University and was an officer in the U.S. Navy. Rich recently co-authored his first book, "Tap into the Mobile Economy." His blog has been listed in the top 20 Mobile Marketing Blogs of 2014. He is also the Founding Director of the Sacramento chapter of Startup Grind. He has been featured on KCRA3, NEWS10, Good Day Sacramento, the Sacramento Business Journal, and the Sacramento Bee. Rich is also a regular contributor to Startup Grind, Startup Monthly, and Money FM 105.5.
If you have questions about the content of this presentation, contact Rich at:
[address removed]
Organizational Sponsors:

We put promise to work
https://www-304.ibm.com/partnerworld/wps/servlet/ContentHandler/isv_inv_tsp_iic_silicon_valley_overview
Got an awesome APP IDEA? Build it with the RIGHT team!  
Instant idea to team matching on TeamHunt.co
Better Writing Made Easy
Grammarly makes you a better writer by finding and correcting up to 10 times more mistakes than your word processor.
Get Grammarly
Visit:
http://tr.grammarly.com/aff_c?offer_id=3&aff_id=7109
It's free!
For a free account at Creditera to help you build your business credit, visit:
http://creditera.7eer.net/c/183014/217572/2410
Do you need technical leadership or  do you need to set up a team for your bootstrap phase?
Contact:
[address removed]
Foundersuite  is a software platform that helps entrepreneurs launch, raise capital and scale.
Foundersuite includes:
Investor CRM
(software for investor search + fundraise management),
Startup Docs
(pitch decks, models, cap tables, NDAs, etc.) and
FoundersMarket
(great deals on other products— Stripe, Gusto, Hired, InVision, etc.).
Our meetup members get 20% off any paid plan!
Use promo code:
IDEA-TO-IPO
We help companies and startups to support and implement network infrastructure, cloud strategy, network security and data-centers.
Come check out anyone of our 4 locations and book a FREE Tour or Trial here.  Or check us out at www.sandboxsuites.com.