This event is organized by Founders Floor.
Our meetup group is collaborating by promoting this event.
There is a cover charge for this event.
In order to attend, please register and pay here:
http://www.eventbrite.com/e/startup-fundamentals-workshop-2-developing-a-funding-strategy-for-your-startup-tickets-27271145731?discount=IDEA-TO-IPO
Our meetup members get 15% OFF!
Use promo code:
IDEA-TO-IPO
This is the second workshop of a three part series called the "Startup Fundamentals Workshop."
In this workshop, Roger Rappoport, Partner at Procopio Law, a respected law firm in Silicon Valley, will conduct an interactive, informative session with great take away materials and actionable items.
This two hour workshop will go in-depth on topics related to raising funding, such as how to create a funding strategy, differences in funding stages and funding instruments, how to determine valuations, how much to raise, setting milestones and much more.
Space is limited.
The event starts with a networking reception featuring food and drinks.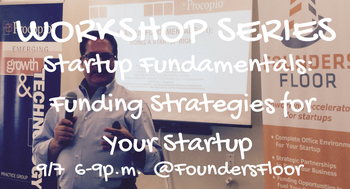 MATERIALS
A comprehensive 40+ page printed workbook and reference materials is included in the price of the admission.
CURRICULUM
Getting funding from investors is always a challenge for startups. Avoiding common pitfalls when raising money can make the difference between your startup's success or failure and the amount of dilution that founders will suffer can mean the difference between a great or a dismal exit.
In this two hour session you will learn:
• how to develop a funding strategy appropriate for your startup
• when to raise funds, how much to raise, and from whom;
• the danger of taking too much or too little from investors;
• identifying the valuation milestones of your company;
• the differences between seed, angel and venture capital funding;
• alternative funding sources;
• appropriate funding instruments for each round of funding, including convertible notes, SAFE's, common stock and preferred stock;
• the pros and cons of selling equity, convertible debt, and venture debt;
• selecting and gaining access to the right investor; and
• what to do to increase the pre-money valuation of your company.
SPEAKER: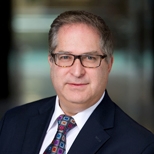 Roger Rappoport is a Partner at Procopio Law and the leader of Procopio's Emerging Growth and Technology Practice Group.
He has extensive experience in advising startup and emerging growth companies in the information technology, telecommunications, life sciences and cleantech industries.
Roger is a frequent speaker and panelist on topics and issues related to the development and implementation of a company's formation and funding strategy.
Before attending law school, he was the founder of a technology company with $10 million in revenue.
Roger is well connected with investors in Silicon Valley and beyond, and has advised many startups on multi-million funding rounds.
AGENDA:
6:00pm - 6:45pm: Dinner and networking, demo/sponsor tables
6:45pm - 7:00pm: Intros, demo/sponsor tables mentions
7:00pm – 8:30pm: Speaker program and Q&A
8:30pm - 9:00pm: Meet the speaker, networking
EVENT ORGANIZER:
Founders Floor - Co-working accelerator for startups and entrepreneurs. Office space, partnerships and funding.
SPONSOR OFFER: Free coworking day
Apply here: http://foundersfloor.com/freeday/
SPONSORS:
Lifograph - The encyclopedia of people and companies in Silicon Valley
Join Lifograph's FREE investor and startup community
http://community.lifograph.com
Procopio - Ranked among the 2015 Best Law Firms by U.S. News & World Report
PARKING:
Free street parking: Abundant street parking is available for free after 6:00 p.m. in downtown San Jose. Streets closest to Founders Floor with free street parking are Santa Clara St., North Market St. and St. John St.
Free parking garage: Founders Floor will provide a 2 hour free parking voucher to the Market & San Pedro Square Parking Garage. This garage is only one block away from Founders Floor. It's located at 45 N. Market St., between W. Santa Clara St. and W. St. John St. Upon check-in at the Founders Floor event, make sure you ask for the 2 hour free parking voucher.


PUBLIC TRANSPORTATION:
VTA Light Rail is right outside our building, and runs every 20 minutes making public transportation fast and easy.  Both the Mountain View-Winchester and the Alum Rock-Santa Teresa VTA light rail stop at the Santa Clara Station(s) which is located just a block away.
Have questions about Startup Fundamentals Workshop #2 -Developing A Funding Strategy For Your Startup? Contact Founders Floor