The deadline to register and pay online is:
2 pm  T 12/20
There is a cover charge to attend this event.
A "YES" RSVP on our meetup site does not confirm your reservation.
Space is limited. Please only RSVP "Yes" if you will be attending.
Take advantage of online registration pricing.
Slots are limited. First come, first served!
In order to attend, you must register and pay here:
https://www.eventbrite.com/e/latest-innovations-in-gaming-technology-tickets-29997455196
Please bring your printed ticket to the event.
Or, pay $20 (cash) at the door.
Our distinguished panel will discuss the latest developments in gaming technology and the current state of gaming entrepreneurship.
Please come with your questions and comments.
If you are working on a  gaming startup and would like space on a demo table for the networking portion of the event, please send an email message to:
[address removed]
Put this in the subject header:
T 12/20   Gaming Demo Table
Agenda
6:00 pm to 7:00 pm Check In, Food, Networking Reception
7:00 pm to 8:30 pm Panel Discussion, Q & A
8:30 pm to 9:00 pm More Networking
About the Moderator
Roger Royse is the founder of Royse Law Firm, PC, a business and tax law firm with offices in Northern and Southern California (www.rroyselaw.com). Roger practices in the areas of corporate and securities law, domestic and international tax, mergers and acquisitions, and fund formation. His clients include international emerging and middle-market companies and high net worth individuals. Roger has represented companies in a variety of industries, including clean tech,  Internet, life sciences, entertainment and new media, sports, real estate, retail and mobile devices and applications. Practicing since 1984, Roger's background includes work with prominent San Francisco Bay area law firms as well as Milbank, Tweed, Hadley and McCloy in New York City. Roger is an adjunct professor at the Golden Gate University Law School Tax program (Corporate, International, Property Transactions) and is a frequent speaker, writer, radio guest, blogger and panelist for bar associations, CPA organizations, and business groups. Roger is a Northern California Super Lawyer, is AV Peer-Rated by Martindale Hubbell, and has a "Superb" rating from Avvo.
About the Panelists
(More panelists TBA.)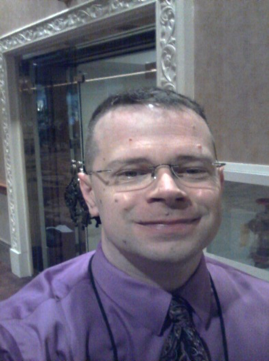 Bill Levoir-Barry is a client technical leader in the media/entertainment/games/gamification space at IBM.
Coming from IBM's Consulting World, William's current role with strategy and design allows him to "stitch" together IBM's technology portfolio for clients. With his experience in industries such as media, gaming, gamification and government, he has encountered very complex technology and state of the art environments.
In the world of games and gamification, Bill works with IBM clients on improving ROI – through Agile / DevOps, SCRUM, motivational game mechanics, and efficiency in architecture and cloud patterns. Bill received IBM awards in 2014 and 2015 for Eminence & Excellence.  William works with diverse technologies include such as BigWorld, Unreal, Unity, Bluemix, Cognos TM1, and various cloud patterns.
Outside of his professional life,  Bill enjoys exploring the rocky shores of the Pacific Northwest and walking the Strand in Manhattan Beach.  His winter activities  include exploring the Great Lakes region in Northern Wisconsin and watching the shifting ice flows.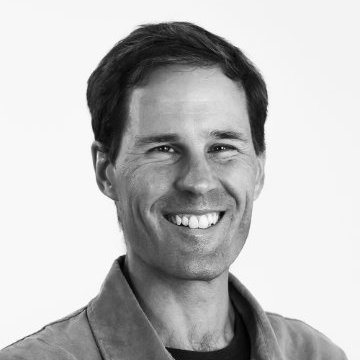 David Zemke, the VP of business develoment for Delta DNA,  is a seasoned gaming professional with twenty years of experience in interactive entertainment across mobile and console platforms. He has worked in mobile for the last ten years in publishing, mobile marketing and business development.  

David has run major product launches resulting in several best-selling titles for Glu Mobile, Sega, DeNA and GameHouse. While at Sega he managed their mobile business in the west for two years and helped bring some of the biggest games to market including new versions of Sonic and classic games like Crazy Taxi. He is currently working at deltaDNA in business development and helping developers create the next generation of great free to play mobile games.  

David areas of specialization include  business development, mobile marketing, ad monetization, product research, and consumer promotions.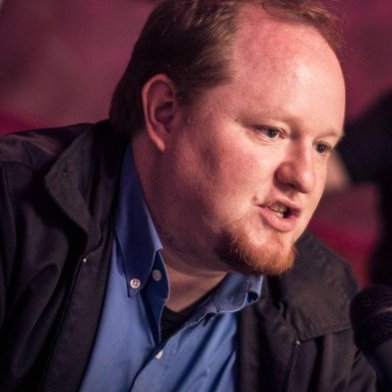 Ethan Einhorn,  the director of publishing for Midas Touch Games Director, is a 12-year veteran at SEGA, having developed and executed forward-thinking strategies that have allowed the company to adapt to dramatic shifts in the marketplace.
In 2008, Ethan worked closely with Apple to produce the #1 game released during the launch of the App Store, Super Monkey Ball. In 2009, he was a principal architect on SEGA's digital roadmap, shifting the company into a highly competitive position on consoles, PCs, and mobile platforms. In 2011, he authored a trans-media product model for Sonic the Hedgehog, which has become the current foundation for the brand's business strategy. In 2012, he built and launched SEGA Alliance, an initiative providing publishing opportunities to independent iOS developers. And in 2013, he worked closely with our Japanese parent company and our executive team in the west to launch SEGA Networks, a games-as-a-service mobile business.
Venue Sponsor:
Organizational Sponsors:

We put promise to work
https://www-304.ibm.com/partnerworld/wps/servlet/ContentHandler/isv_inv_tsp_iic_silicon_valley_overview
How to build your product two times faster? Get your matching team on TeamHunt.co!
Better Writing
Made EasyGrammarly makes you a better writer
by finding and correcting up to 10 times more
mistakes than your word processor.
Get Grammarly
Visit:
http://tr.grammarly.com/aff_c?offer_id=3&aff_id=7109
It's free!
For a free account at Creditera to help you build your business credit, visit:
http://creditera.7eer.net/c/183014/217572/2410
Do you need technical leadership or  do you need to set up a team for your bootstrap phase?
Contact:
[address removed]
Foundersuite  is a software platform that helps entrepreneurs launch, raise capital and scale.
Foundersuite includes:
Investor CRM
(software for investor search + fundraise management),
Startup Docs
(pitch decks, models, cap tables, NDAs, etc.) and
FoundersMarket
(great deals on other products— Stripe, Gusto, Hired, InVision, etc.).
Our meetup members get 20% off any paid plan!
Use promo code:
IDEA-T0-IPO
Realize Your Entrepreneurial Dreams. Quickly Create Commercially Viable SaaS and Mobile Applications with Low to No Code