An Evening of Buddhist Study & Cultivation:
Reviewing Rinpoche's Teachings
&
Practice to Receive the Blessings of Shakyamuni Buddha
Tue August 19, 7pm – 9pm
Please join us as we understand the view of causality from the teachings of Shakyamuni Buddha, and how they relate to our lives today. After some study time, we will do a meditation practice.  This study group is a companion to the classes taught by our Lama on the weekend.  
As a followup to this weekend's teaching, we will be reviewing Rinpoche's teachings on the Heart Sutra to help students understand empty nature and how this understanding can help us to reduce and remove the different kinds of suffering in our lives as well as help us take control of our lives.
The guided meditation a profound practice related to Shakyamuni Buddha that is unique to our lineage. Our lama Namnang Mingjo Dorje Rinpoche passed this practice to us for the first time one month ago. People said they when they do this practice they feel more energetic, lighter and brighter in their minds, more compassionate and closer to the Buddha's heart and way of seeing all beings.  Rinpoche anticipated this big effect that and said it will be very helpful for new and existing students to continue to build experience with this practice - it will have an even deeper function over time.  This will have a quick effect on our minds so the numb will be replaced with the vibrant mind.  
These classes are open and suitable to all people.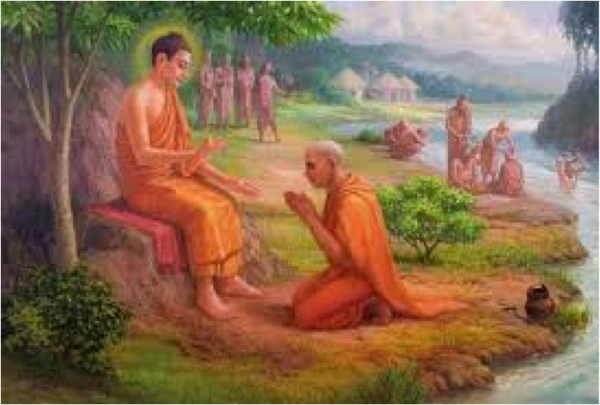 Local group contact for Tuesday:
Santa Cruz/Aptos - Zach [masked]
Also, if it is too difficult for you to make it to one of our local groups this Tuesday, you can request a webcast connection by replying to this email or talking to your local leader.  If you plan to attend, please RSVP to help with planning.
About our Lama
Namnang Mingjo Dorje Rinpoche is the 68th lineage holder of Nagavara Raja Lineage. He has studied all forms of Buddhism from the three vehicles. He is very familiar with what present-day cultivators need, what we lack and how to best help us.
"Developing the qualities of humility, honesty, kindness, and purity is the first step towards successful cultivation."
Rinpoche not only teaches us Buddha's teaching or knowledge, but also leads students to do the practices that will help them the most. Methods that we learn are connected together and will become sets of special practices so our mind starts to transform in the direction of the Buddha's mind. You will learn how to apply Buddha's teachings effectively and efficiently in your daily life. Rinpoche will guide and ensure that you are able to enter Buddha's correct Dharma path.
It is hard nowadays to find a Guru who is responsible and fully committed but who also has the ability to flexibly apply the Dharma in his teaching, without incorporating worldly concerns. Rinpoche promotes recovering the pure Dharma and traditions of Buddha's time and also is committed to promote the old Kadampa tradition's spirit of Lama Atisha.
"Rinpoche is very skillful in arranging teachings and cultivations to correct and improve students' attitude and ability quickly. It is very difficult to find a Dharma master like Rinpoche in the present time."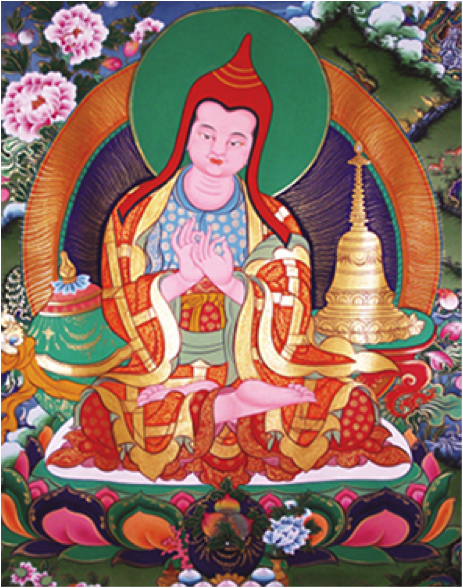 Please RSVP to your local group if you plan to attend, thanks! 
-Manjushri Buddha Dharma Lineage
How to find us
In the Aptos area, we meet in a private home at 91 Lilly Way, Watsonville, near La Selva Beach / Manresa Beach area. The house is 15-20 minutes south of Cabrillo college, or 10 minutes from the San Andreas freeway exit. It is easy to find using GPS or mapping software, just make sure it takes you via Zils Road. If you need help during your journey, please call the house phone at [masked] 3560. If this is your first time, we suggest you try to come 10 minutes early.  Maybe bring a small flashlight or use the one on your phone. Parking is along the low green wooden fence.
If you don't have GPS:
• Take San Andreas Exit from highway 1, turn onto San Andreas towards ocean.  After 4 miles (shortly after KOA campground), turn right onto Zils Rd. The small mile markers on the side of the road will show 4 miles.
• On Zils, turn right onto the private road called Lilly Way, which is the last possible turn from Zils road before Zils turns into a  "Keep Out" / private driveway. Towards the end of Lilly, you will see a 2 story olive green house at a sharp bend in the road. Park at the low green fence and come to the front door, you will see a Welcome sign on the front door. See you there!