December 4, 2016 SVAS presents Roberto Rosa. Please join us for a fantastic performance!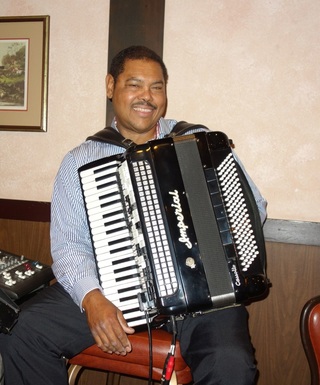 Roberto Rosa
Roberto Rosa was born in Puerto Rico in 1958. He began studying the accordion at the age of eight with a German teacher from church. At the age of 15, he won the first place prize at a contest for musical schools in the soloist category. In 1976, Roberto went to the university to study electronic engineering. He became the first accordionist to play with a university band. After a period of four years of musical inactivity, he began to play group dance music including merengue, salsa, and folkloric music from Puerto Rico.
In 1985, he began to play as a solo player for large hotels in the islands. Roberto was the only solo singer in the islands who used the accordion as his main instrument. He also made recordings with some prominent Caribbean artists and traveled to different parts of Latin and South America. He is the first Caribbean musician to play Latin Jazz on the accordion. Pietro Deiro, Jr. said, "I never thought that it was possible to find a fine accordion player like Roberto in the Caribbean."
Roberto now plays a customized Bell accordion with three and four sets of reeds with a double tone chamber and the latest contactless midi system. In addition, he also owns a La Melodiosa tone chamber midi accordion.
He makes his own arrangements for the Latin Jazz music. Roberto will be giving a complete performance playing acoustic only, midi, and will also sing some Latin standards. If you like accordion music, you must come out and hear this great accordion maestro.
Please join us at SVAS in December! You will not be disappointed! Silicon Valley Accordion Society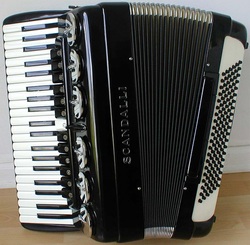 Silicon Valley Accordion Society meetings are held the first Sunday of each month at
Harry's Hofbrau
390 Saratoga Avenue
San Jose, CA 95129
at the corner of Kiely Blvd.
Click this link to see a map:
Doors open at 1:00PM, the program begins at 1:45. The door fee is $5, under 16 - no charge.
We invite you to visit one of our meetings and listen to wonderful performances by our guests. Our members are more than happy to answer any questions you may have about SVAS and how you can join.
We value your feedback; send us your comments and suggestions. By building an effective web site, we hope to get our message out to a larger audience of people interested in the accordion.
Happy squeezing!